Unlike the Anaglyphs that require Red/Blue Glasses to view the photos, Cross Eye photos require no equipment what so ever.
There is a technique for viewing these and I have provided a tutorial. To view this tutorial
click here
. Red and Blue are colours difficult to see with Anaglyph photos this problem does not exist with Cross Eye photos. Cross Eye photos are very colourful and more true to the actual colours of the scene.
Here are the Coss Eye Photos of Caesars Palace Las Vegas.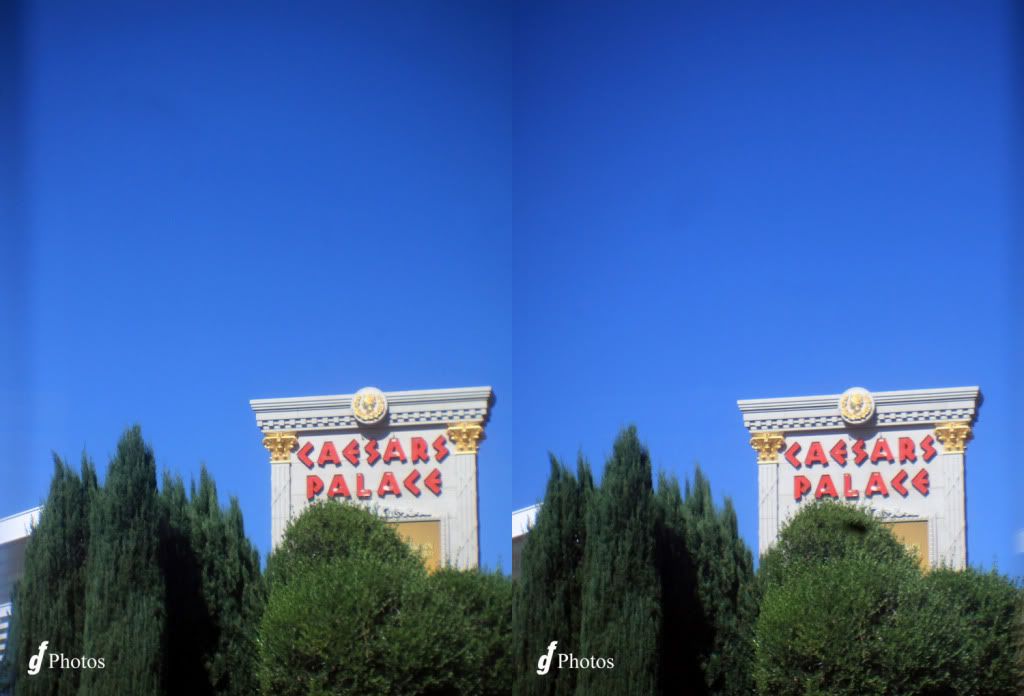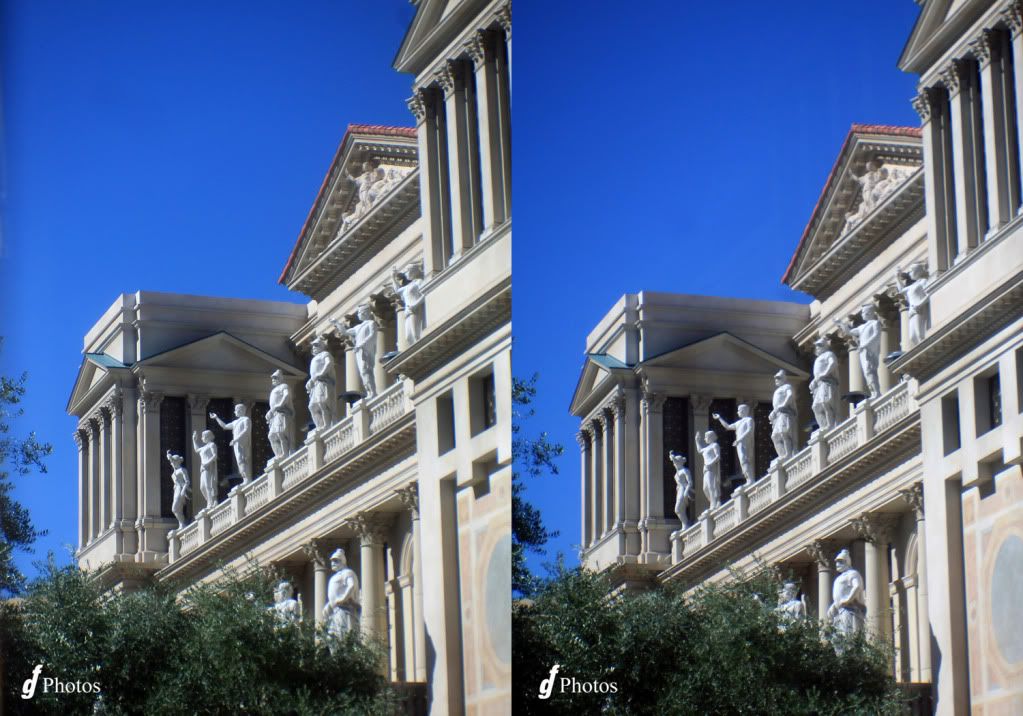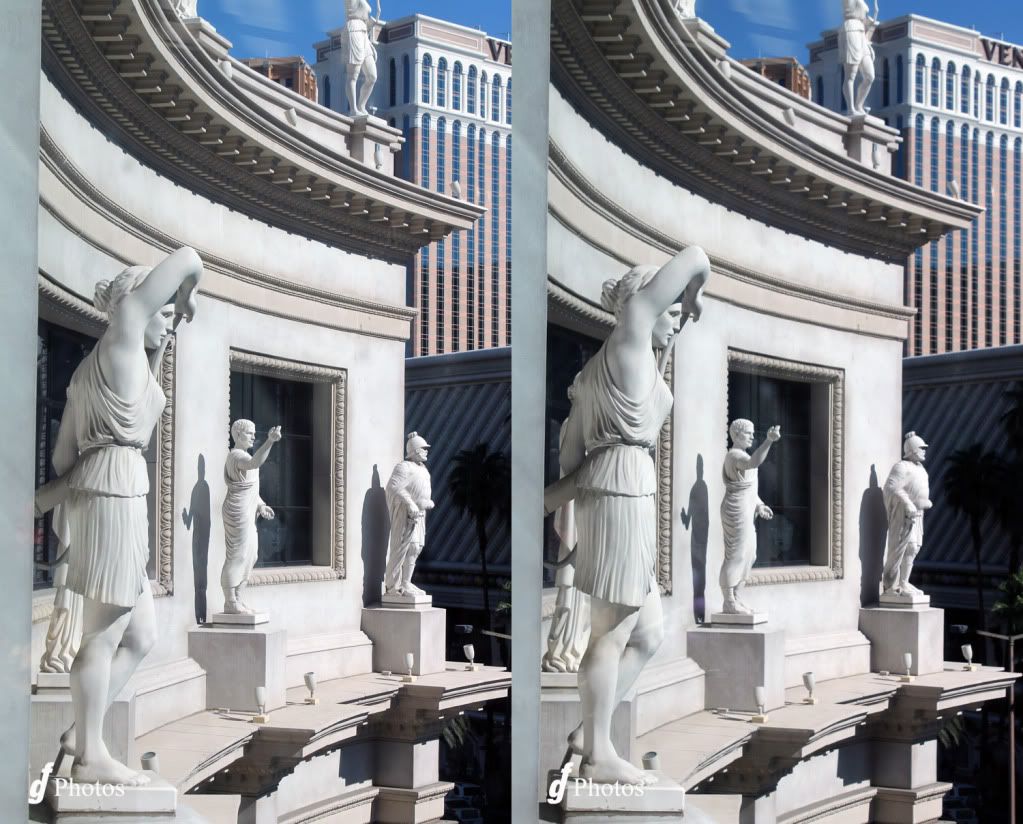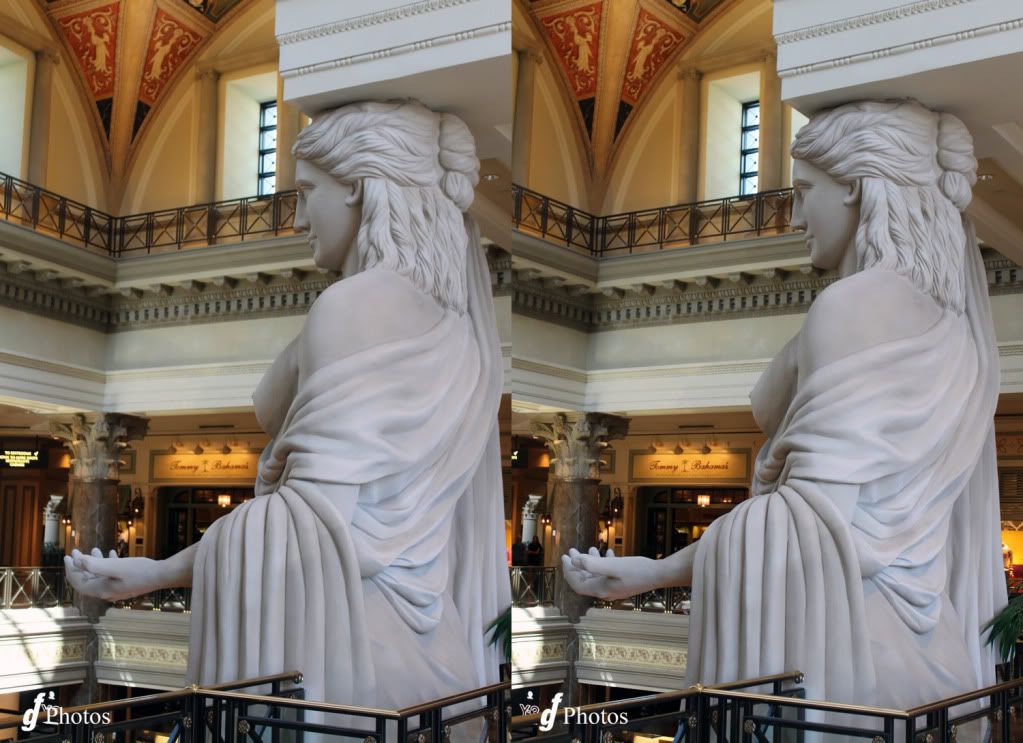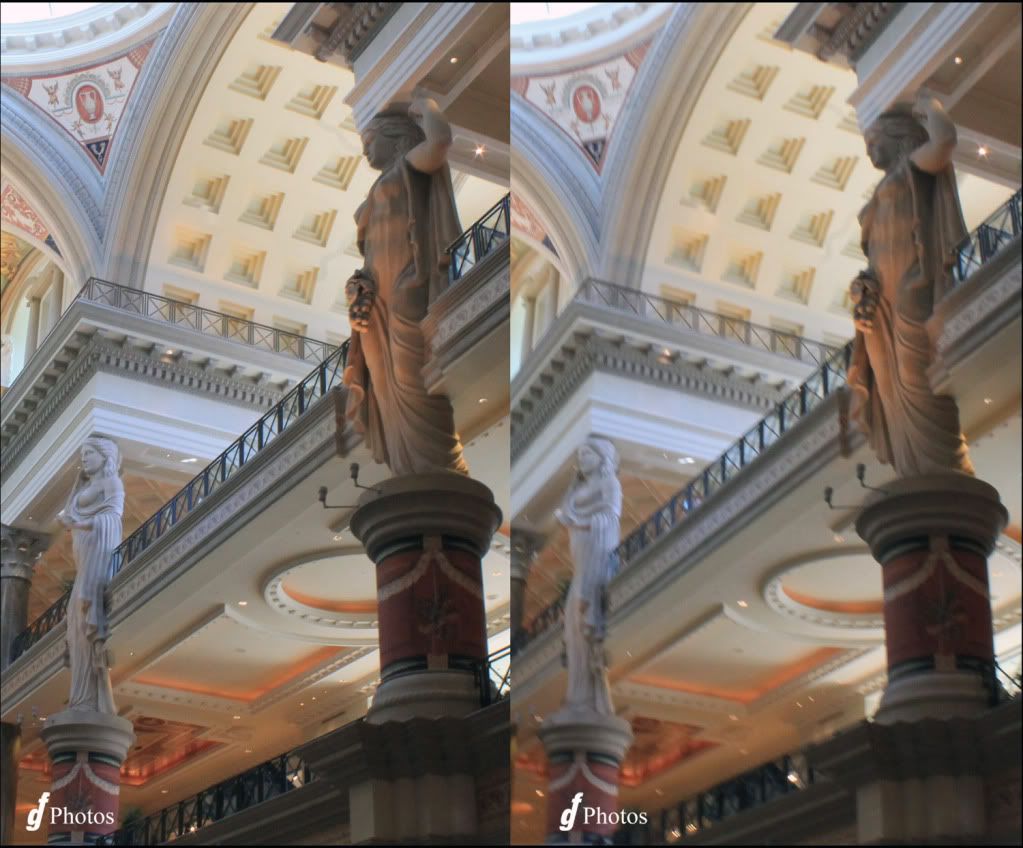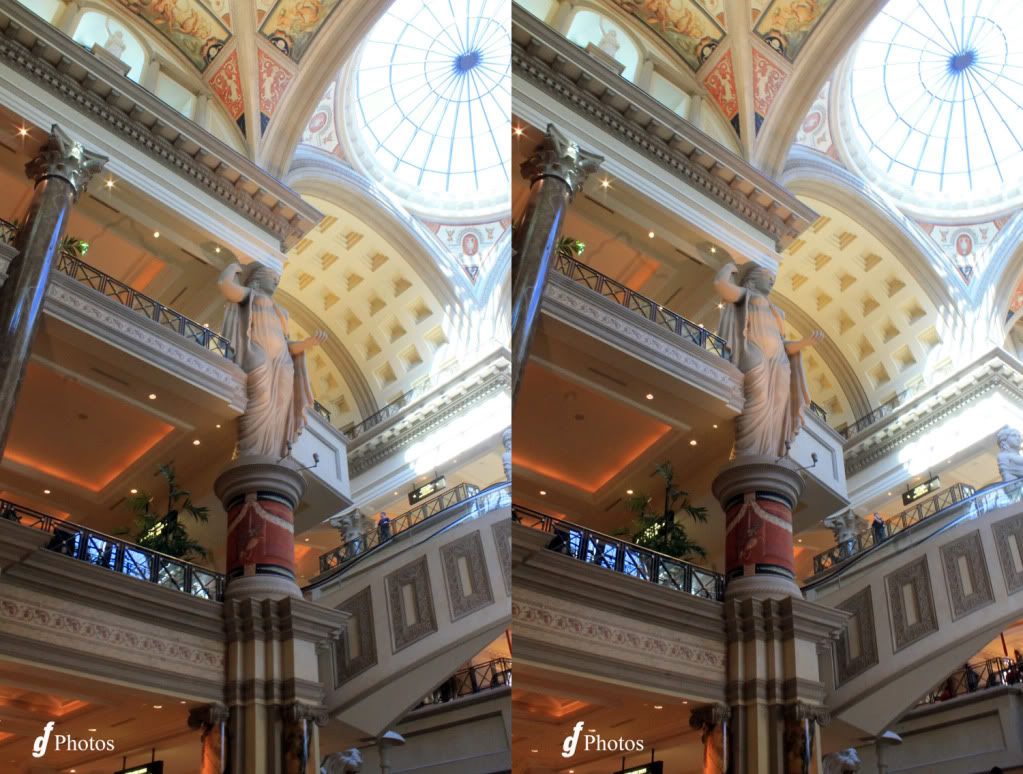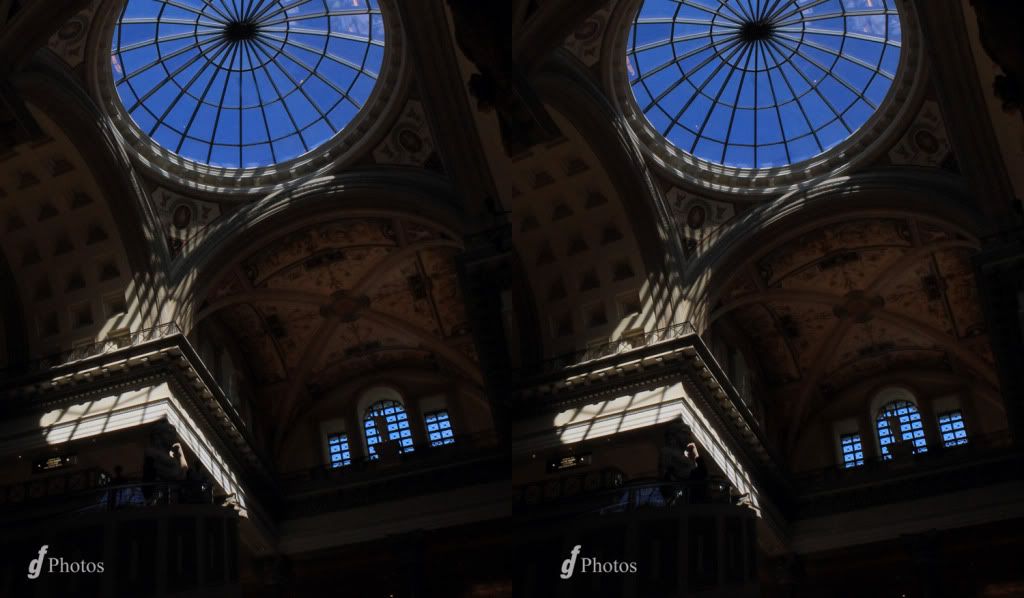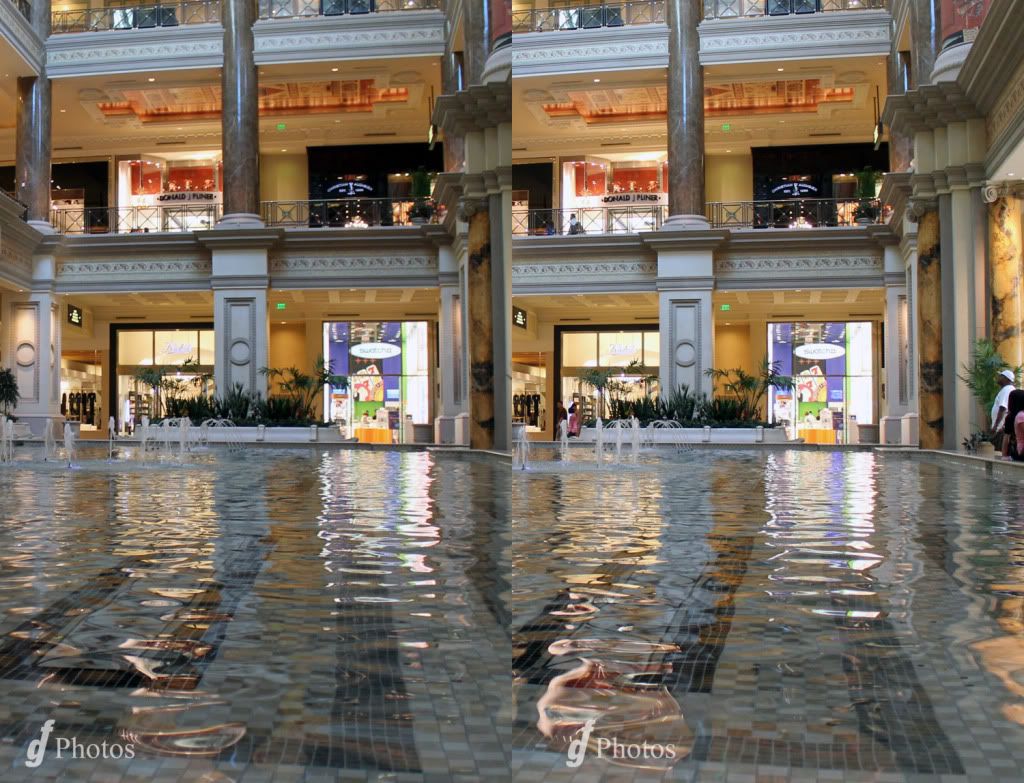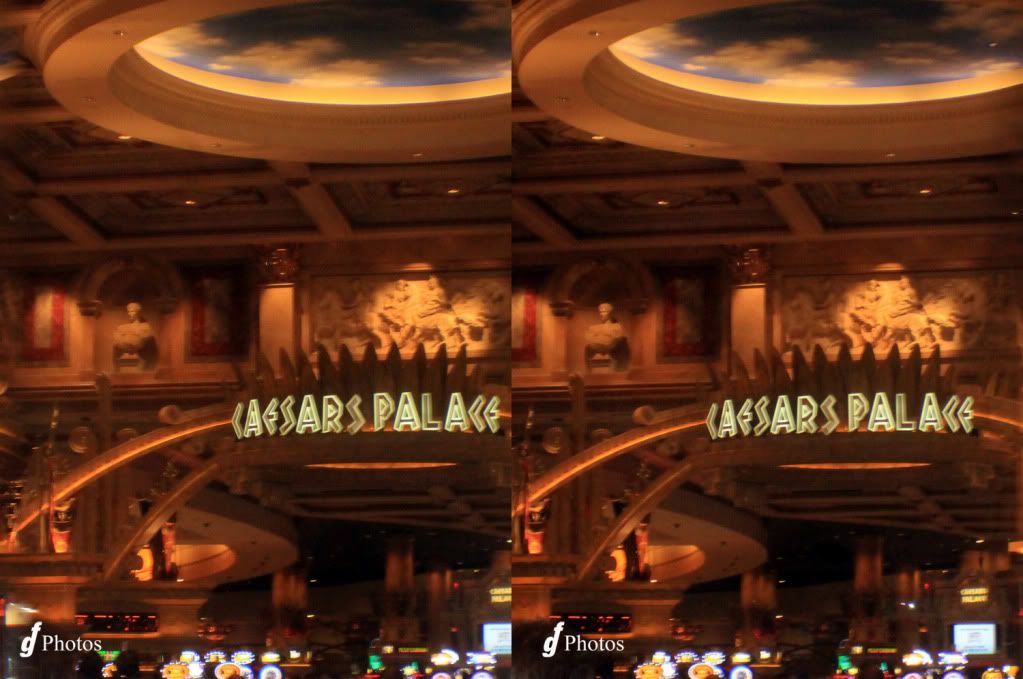 Next post: Another Casino.