These are the Greenbacks!
Winnie, Buck and their dog Chip reside in the middle of the casino at Harrah's in Las Vegas.
The statue was created by Conversano and Chiodo.
I believe they are a respresentation of the hopes and dreams of anyone who comes to Las Vegas with a dollar in their pocket. In actual fact, it bore no resemblance to the reality me and my dollar faced!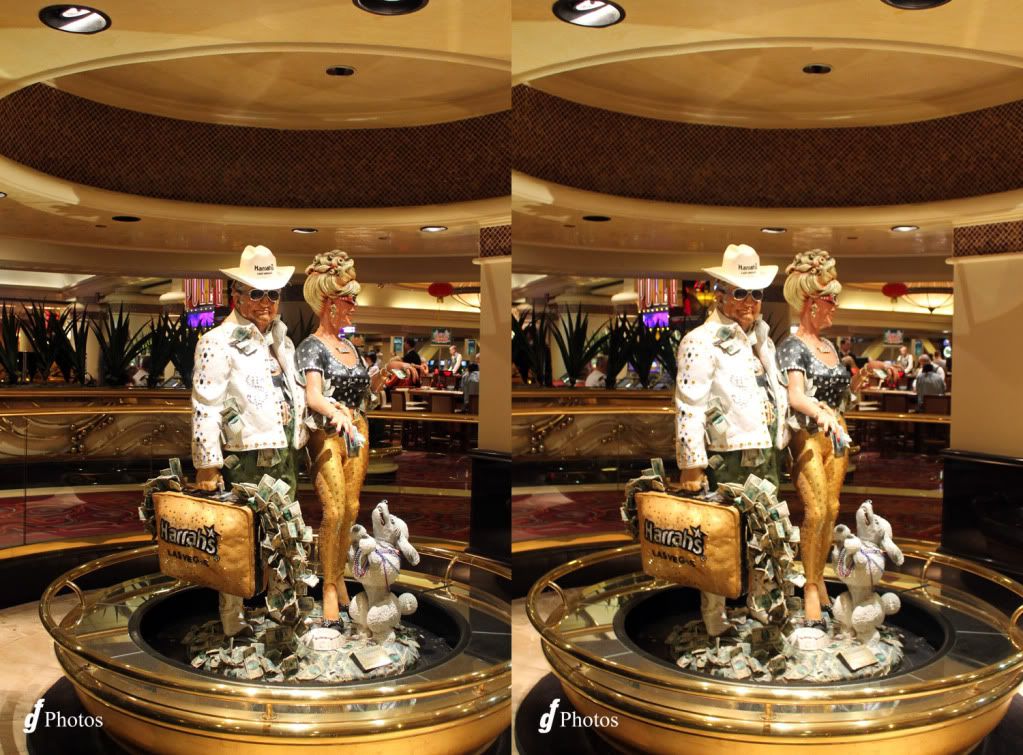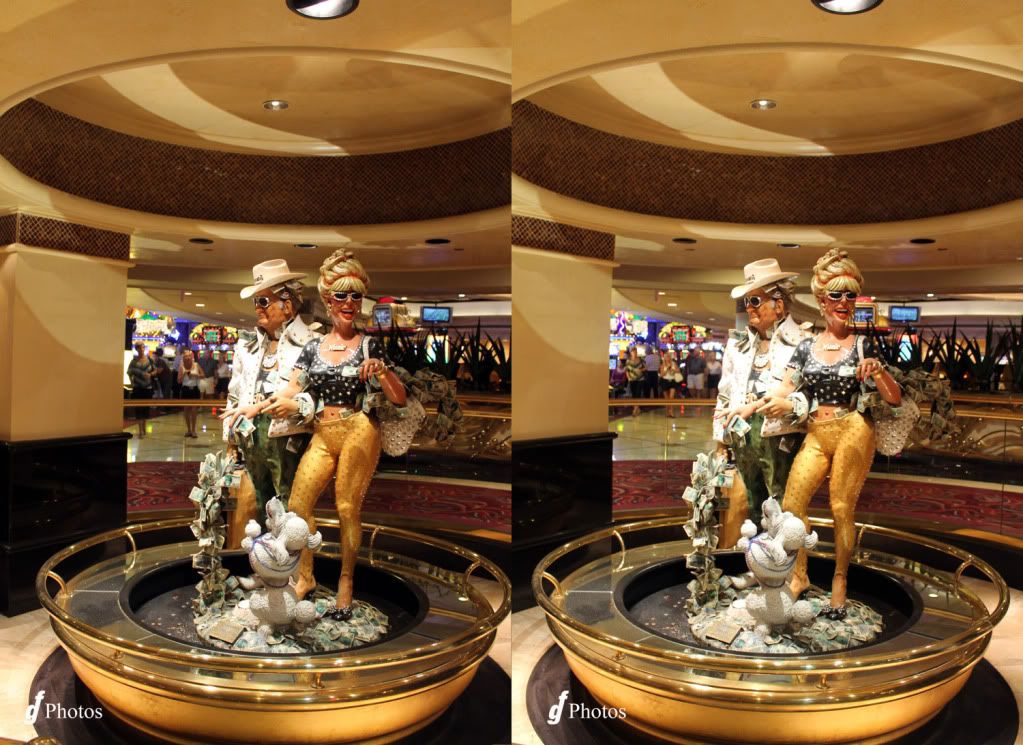 Next post: Harrahs Casino