Having returned home with empty pockets and limited photos, my posts too have come to an end.
Here is the photo I find to be the most representative of our trip to Las Vegas.
Once again this is a photo of Julie, a showgirl from the Ballys Jubilee Review. I took her photo on a backstage tour and placed her with the welcome to Vegas sign.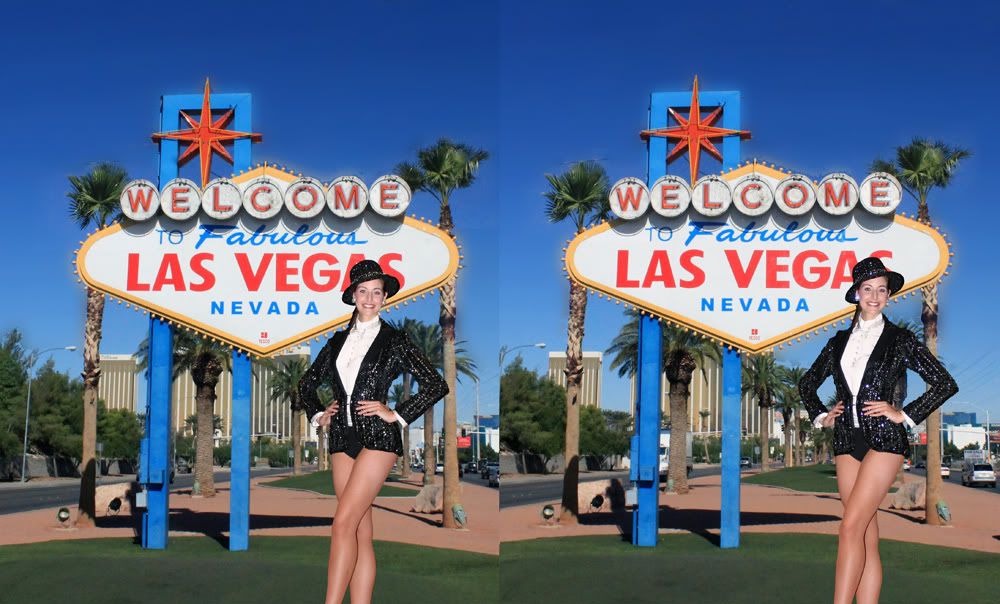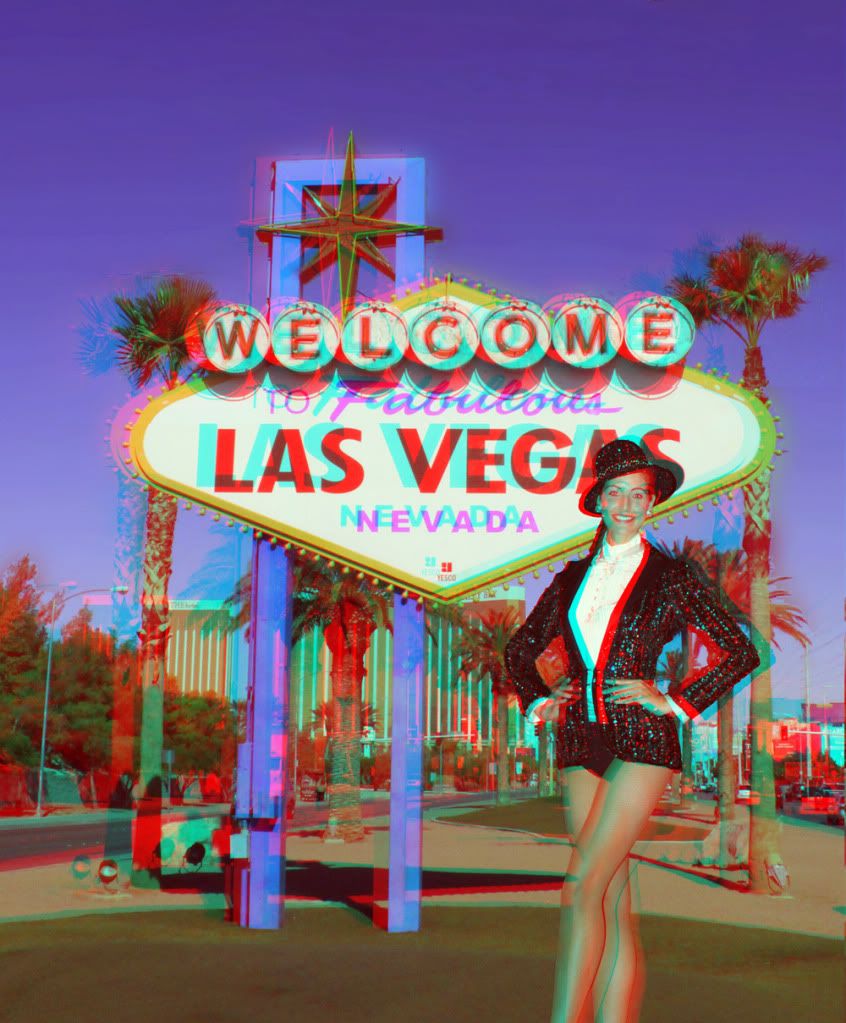 Next Post: Back Home.