Of all our ports of call in Hawaii, our arrival into the port of Hawiliwili Kauai was the most tranquil and gave a great feeling of being remote. The scenery spread for miles in all directions and everytime you looked in a new direction it was like discovering a new world. Nawiliwili is a fantastic port not to be missed. If sailing into this location be sure to order room service so you don't miss a moment.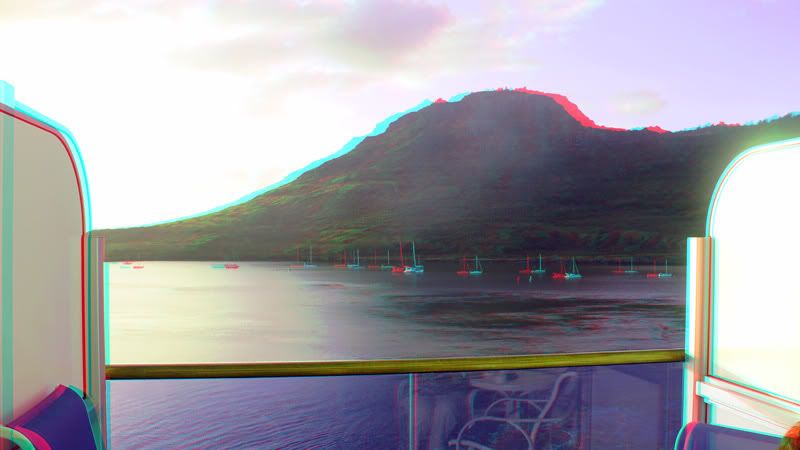 View from our Balcony
So now that we have tied up in port, our next stop is the fern grotto. Stay tuned...
Comments and questions always welcome.