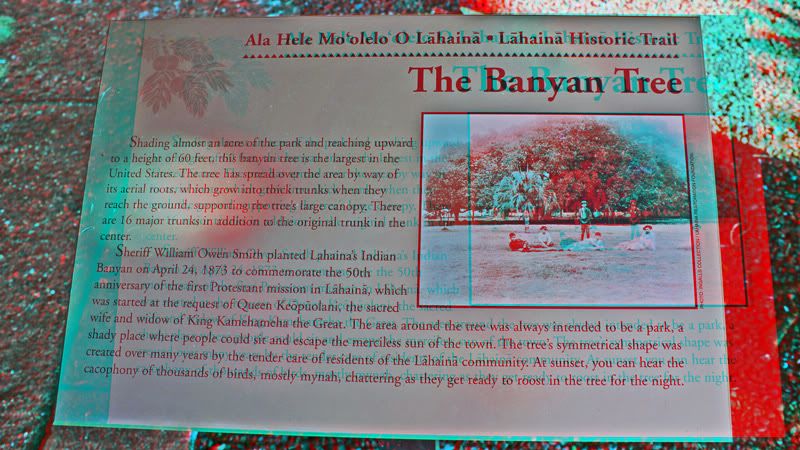 This Banyan Tree was planted in April, 1873, and marked the 50th Anniversary of Christian missionary work in Lahaina. The tree was imported from India and was only 8 feet tall. It now stands over 60 feet high, has 12 major trunks in addition to a huge core. It stretches over a 200-foot area and shades 2/3 of an acre. Caring members of the community carefully maintain the symmetrical shape of the Banyan Tree. It is one of the largest Indian Banyan trees in the world.
Park benches surround the outskirts of the square.
What one must keep in mind while viewing these photos is that this is ONE (1) tree. It has many trunks and even more branches between these trunks, but in the end it is just one tree.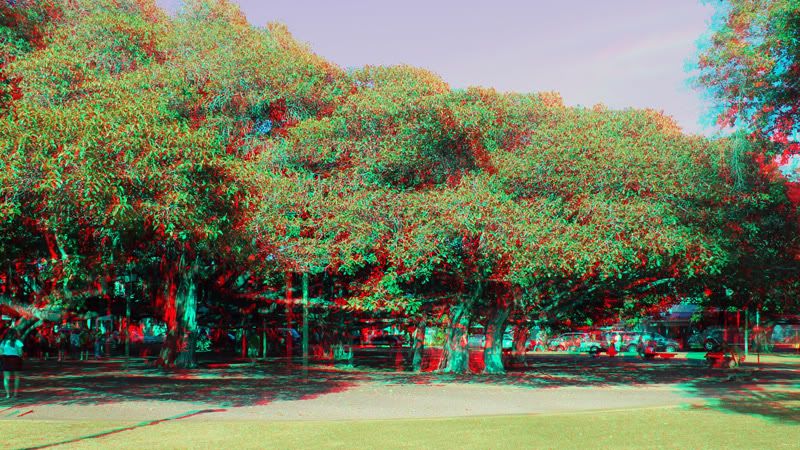 The next post ... Whaler's Village and the beach.