Now you would think getting your photo taken in 3D would be the big highlight to the day, but NO! Not Today! Today's big highlight was getting hit by a car.
That's right, here we are back at Grandma and Grandpa's house after visiting the police and the hospital because a car came around the corner, out of nowhere and hit our baby stroller.
But, even a bad day can be OK if you have a bottle and a Dad to hold you!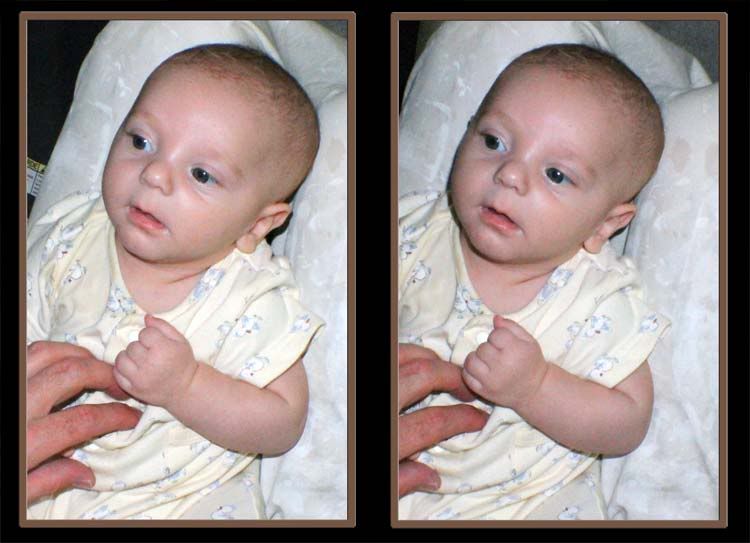 No sooner did I post this than Mom... who spent the day in the hospital with Cayden, started complaining that Dad is getting all the attention, so here are her photos.