I met this lovely group of young people during my field trip to Hogs Back Waterfalls today.
They agreed to pose for me, and in return I offered to supply them with copies of the photos (should they wish). These are the first photos I have tried to take of people, with my new 3D lens, and from my results I would say I still need practice.
With a wife and daughter that will not pose for me, and even the dog is getting tired of it all, I was in search of new targets today.
I thank them very much for thier patience, here are the photos. I was not successful in getting good backdrops of the falls, and I didn't want to intrude any more than I already had.
NOTE: A link to a Tutorial on how to view these photos is located at the top of the right sidebar.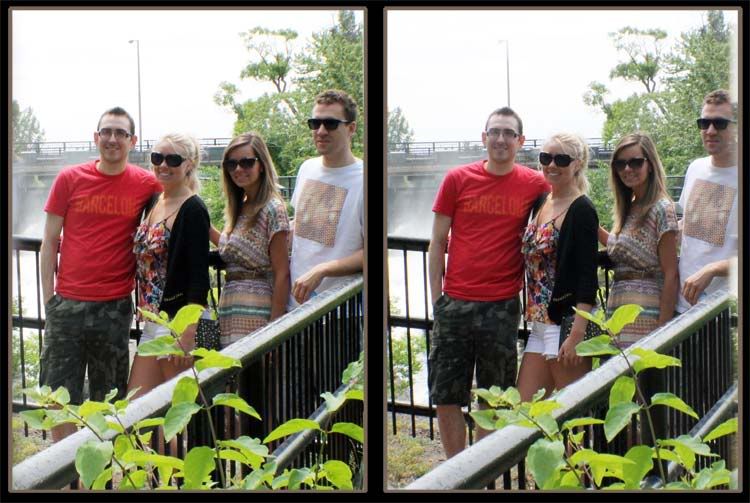 Should you wish copies of any of these I would be happy to supply them to you. Contact me at
frostgd@hotmail.com
.
Thanks again.