It must have been quite a site for those driving past the park today!
There he was, this old man flat on his belly, with a stange looking thing in front of his face, trying to get a dog to look at him.
BUT, Amy, you wanted this photo, so here it is!
I expect to see an article about this "park event" published in tomorrows newpaper. "Strange Man in Park". If I keep this up all kinds of Government Agencies will be after me for improper behaviour.
ANYWAY.... Here we are PRESENTING CASPER!!! and he was thrilled!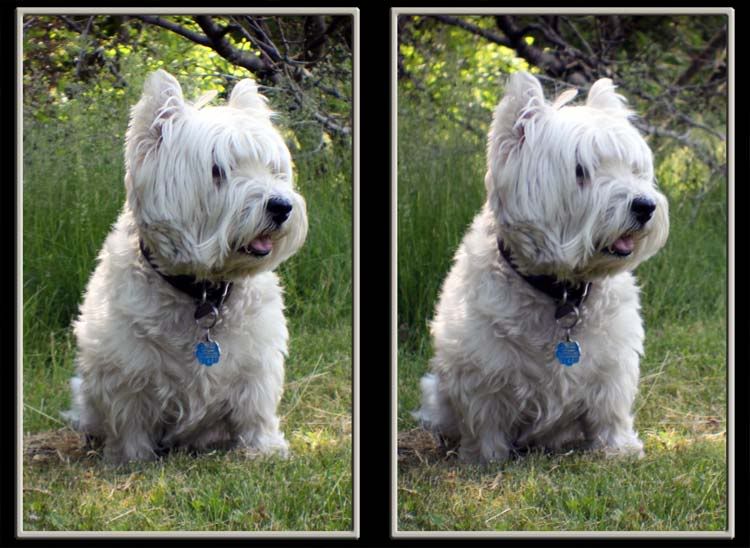 My big project now is trying to get 3D video working and I am receiving fantastic assistance from this nice man named Roger from the UK. He is great about offering help.
Hope to have a video up soon.