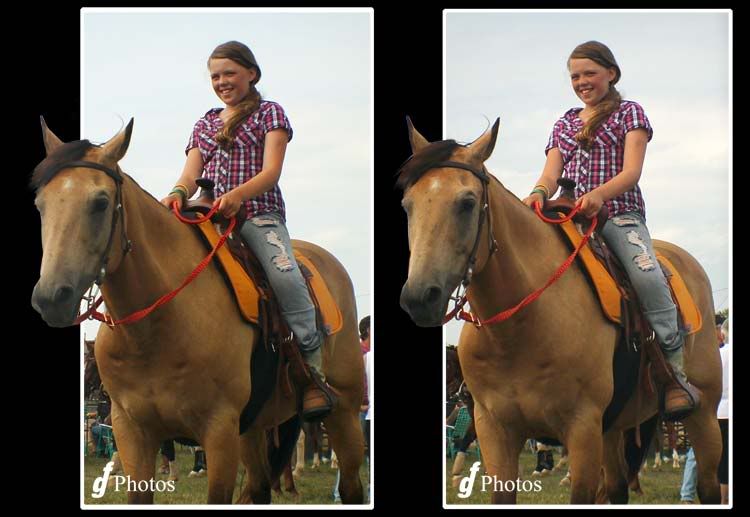 While at the Team Penning event I had the pleasure of meeting some of the cowgirls. What is great about this sport is that it is a family event and everyone is involved.
This cute rider is named Emily and she was almost as happy getting her photo taken as was her Mom. We'll see photos of her later.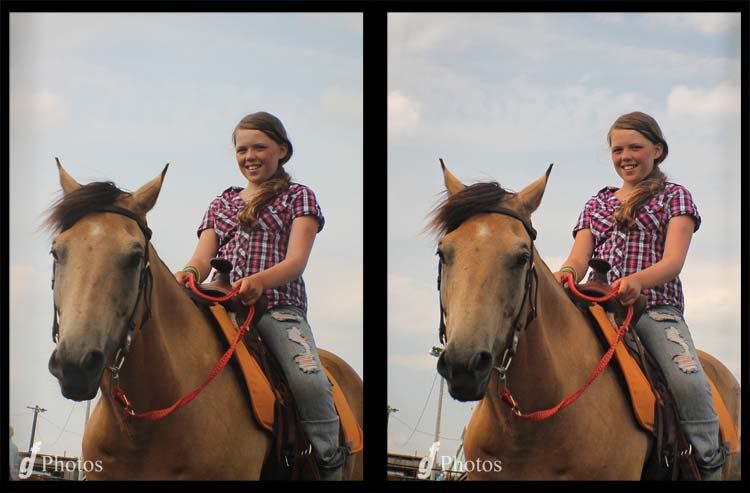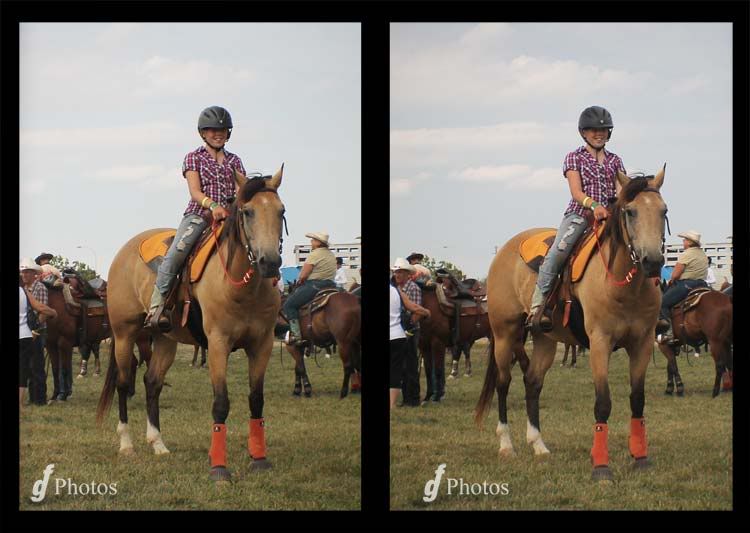 And it just wouldn't be fail to take photos of one sister and not the other. This is Charlotte and if memory still serves me well, I believe Charlote and her Penning Team managed to get all their cattle Penned under the alotted time. Believe me that is no small feat! Congratulations!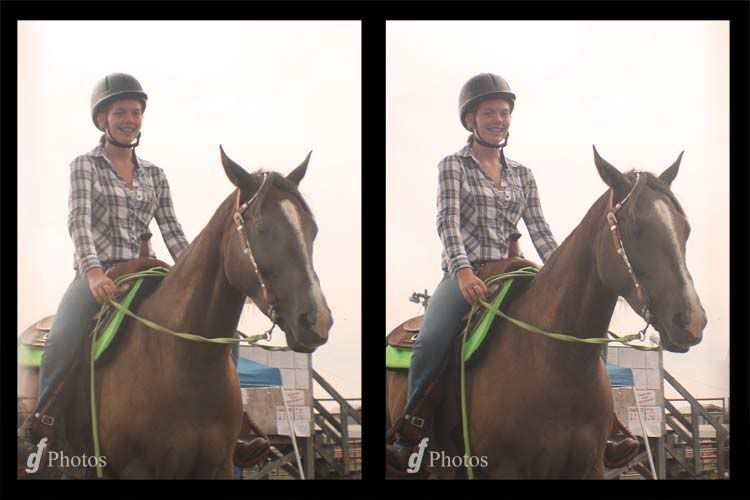 While everyone at this event were experienced horse riders, that didn't stop my youngest daughter from getting on her Aunt Marilyn's horse for some photos.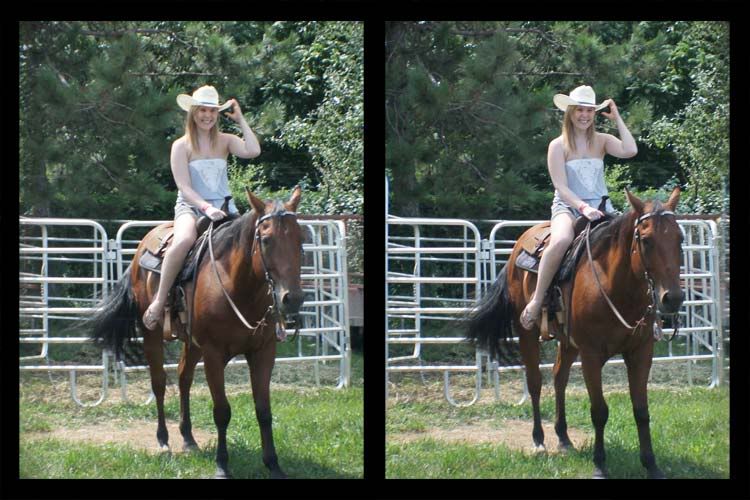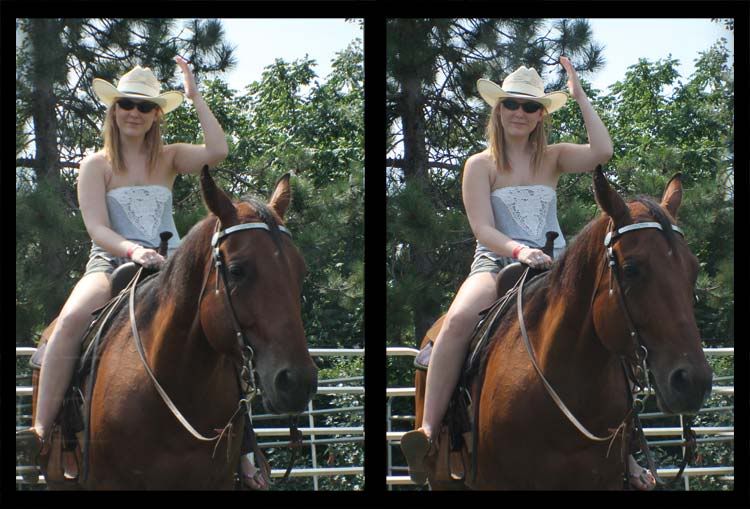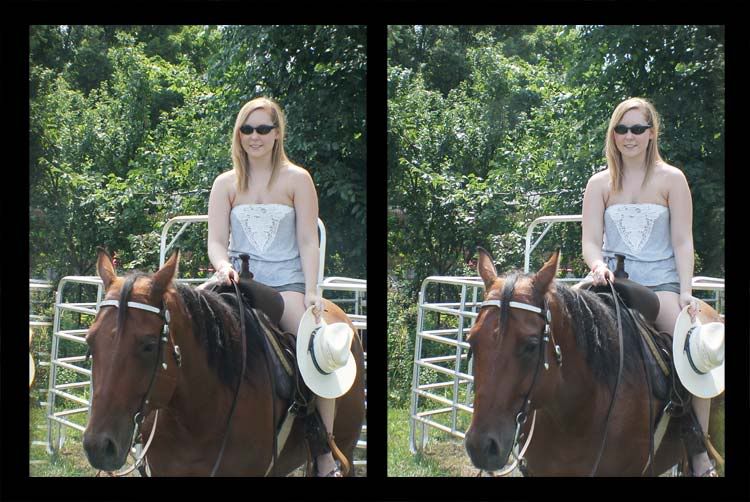 More action photos and information about the Ottawa Valley Team Penning Association in the next post.
Should anyone see photos of themselves and wish copies all you need do is email me at
frostgd@hotmail.com
and I will gladly send you the original copy.