Pride is an easy ship to navigate.
She has wide hallways on all the main decks allowing for easy free movement of the guests.
I particularly enjoyed the layout of the shops on board Pride.
There was thought and design put into this area that gave it a wonderful feel and I am not a shopper.
So for me to say that I like a shopping area means a lot.
I found the curved hallway different and inviting.
The Promenade Deck, my favorite on ships, was wide and enjoyable to walk,. It constantly confused me though, as On Caribbean Princess the outside Promenade Deck was the deck that went around the shiip, however, on Pride this was located on the Atlantic Deck, one deck above Pride's Promenade deck. I was disappointed that there was little or no place to sit and enjoy.
I would put seating benches on this deck as it is far to nice a place to allow go relatively unused as was the case on the Pride.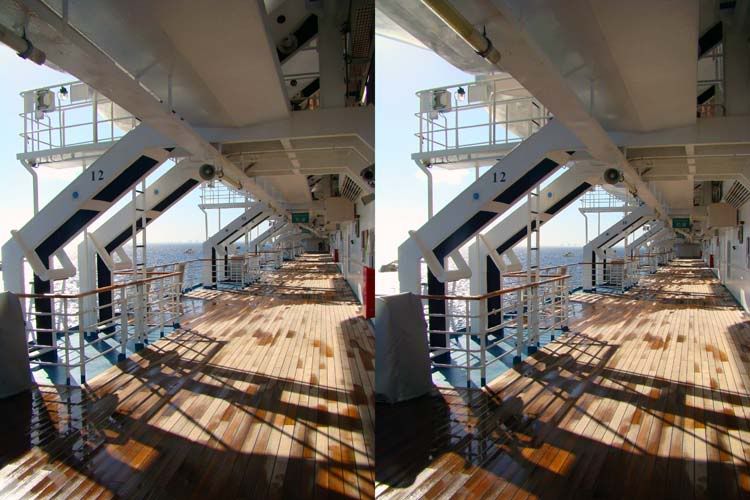 Pride is a very clean ship with a crew that obviously took pride in their jobs and their ship.
While I am not the type of person that boards a ship and then dedicates myself to finding flaws in carpet quality or such things, I found Pride to be in fantastic condition and I could not find fault with anything on board.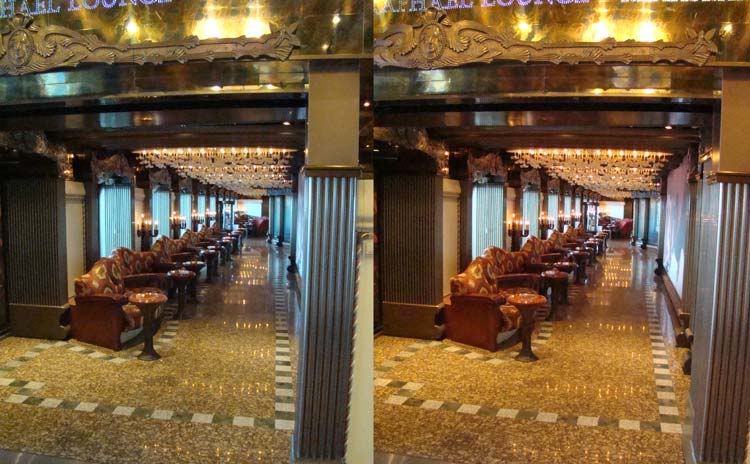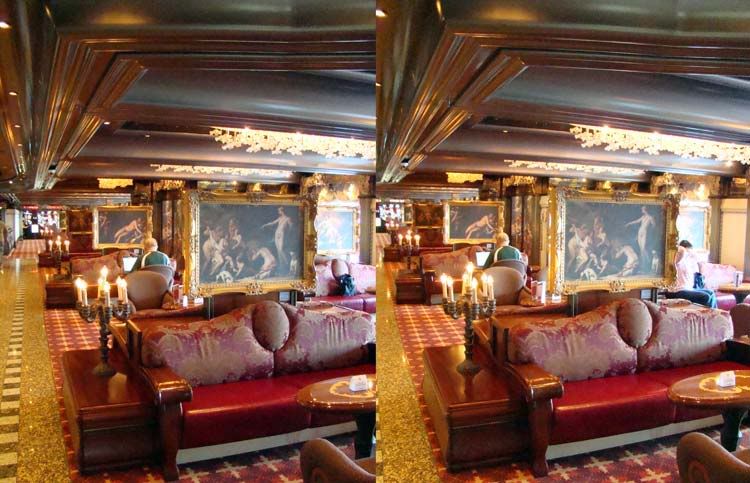 Next post... Our Cabin