The following description is from the National Park Services web site:
http://www.nps.gov/moca/index.htm
Montazuma Well a unit of Montezuma Castle National Monument, is a place like no other in the world. This unique geologic feature is located 11 miles from Montezuma Castle and is home to species of animals found nowhere else on the planet. Take your time as you wander the trails exploring pre-historic Sinaguan cliff dwellings, pueblo ruins, and a 1,000 year old irrigation ditch that still in use by local residents today!
Of all the places (including the Grand Canyon) we found this site to be of the most interest! When you stand in this location and imagine day's gone by your imagination can really run wild. The beauty and tranquility of the well site is beyond description. I must admit, we arrived just as the site opened first thing in the morning and we were the only visitors there. That may have contributed to the visit and the tranquility.
It is my hope the photos will do it some justice.
First the Description and History:
Now the photos: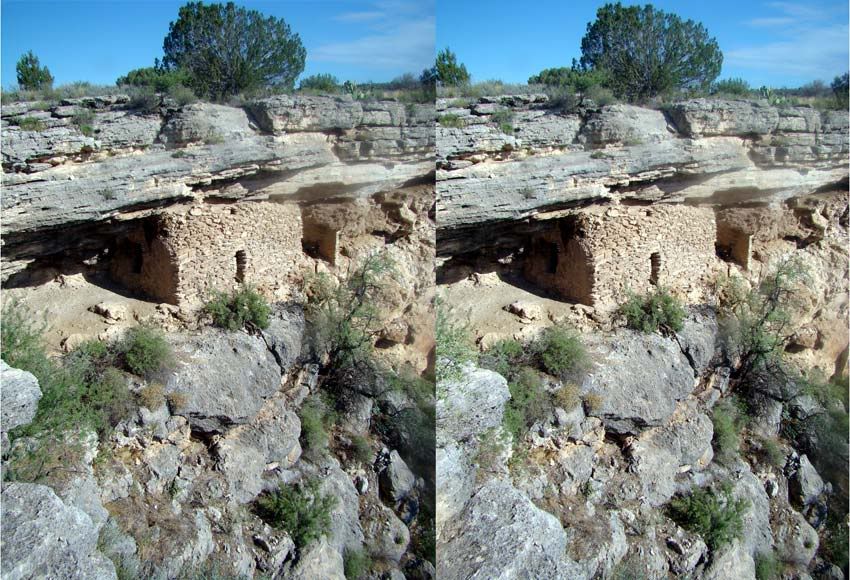 Dwelling inside the wall from the photo above.


Pathway down to the Irrigation Canal


Path along the irrigation canal you can just see the water to the extreme right of the photo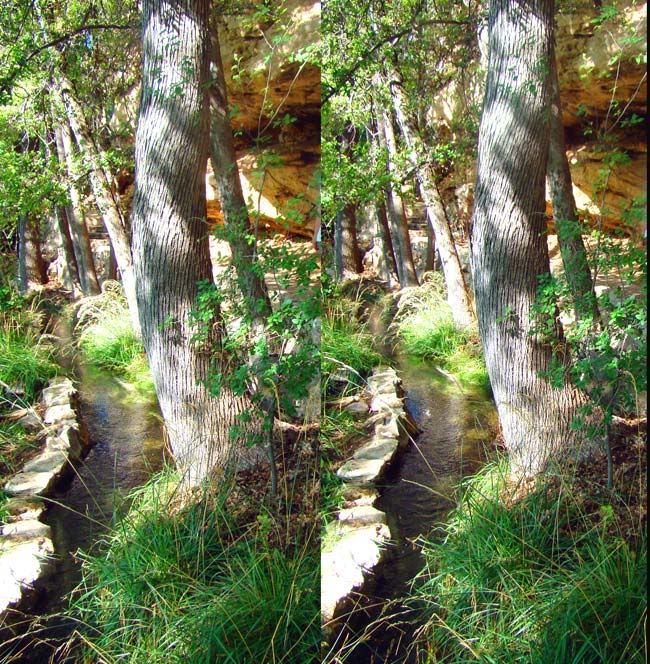 You can see the irrigation canal on the left

All comments welcome. Next post Verde Canyon Ruins.