The following description is from the National Park Services web site:
http://www.nps.gov/moca/index.htm
Montezuma Castle National Monument
Gaze through the windows of the past into one of the best preserved cliff dwellings in North America. This 20 room high-rise apartment, nestled into a towering limestone cliff, tells a 1,000 year-old story of ingenuity and survival in an unforgiving desert landscape.
Marveling at this enduring legacy of the Sinagua culture reveals a people surprisingly similar to ourselves.
We visited the site in the early morning as in July the temperature was such that afternoon visits were unbearable. I tell you this because the lighting could have been better but with what we had to play with the outcome was not to bad.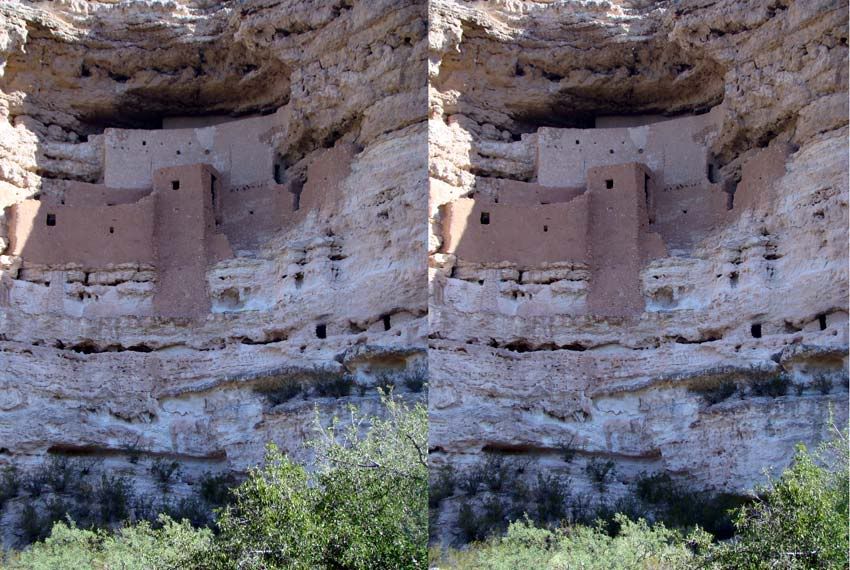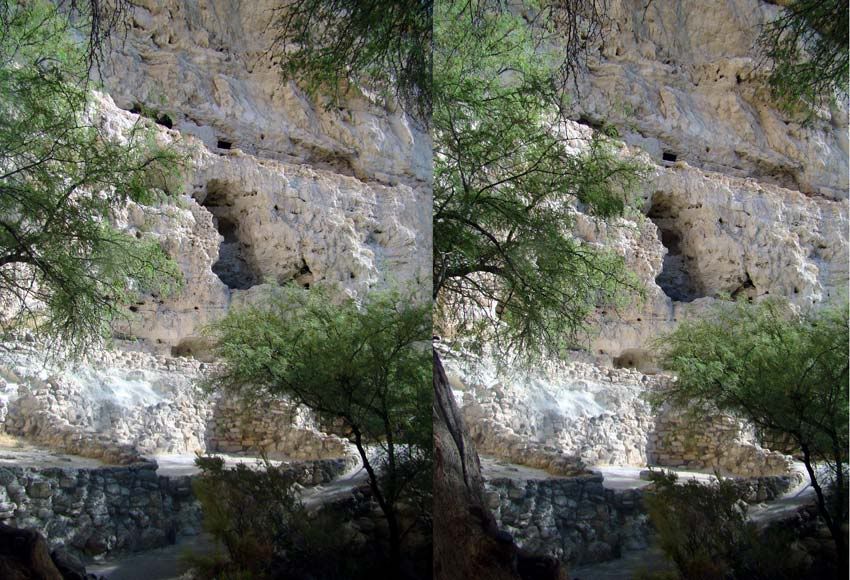 I hope you enjoy these. Next post Montazuma's Well.
All comments welcome.