As with our cruise on Caribbean Princess, I was fortunate enough to meet with two of the Showgirls from Carnival Pride. They agreed to pose for a 3D photo and as with Caribbean Princess, the setting and the lighting was somewhat less than perfect.
First: Here is one finished versions of my Showgirl Photo.
Here is the original 3D photo I took just outside the Main Dinning Room.
Next I removed the background and ended up with this: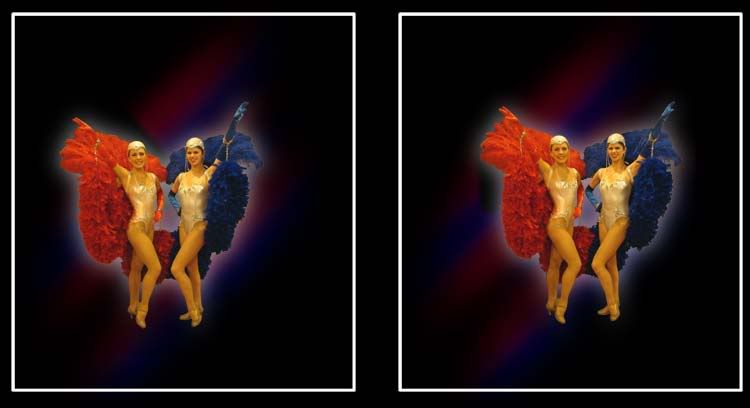 I then created a filmstrip in 3D containing some of the photos from our cruise on Carnival Pride:
AND... here is the final photo with all the parts put together.
Next post ... David's Steakhouse and the Superbowl on Carnival Pride