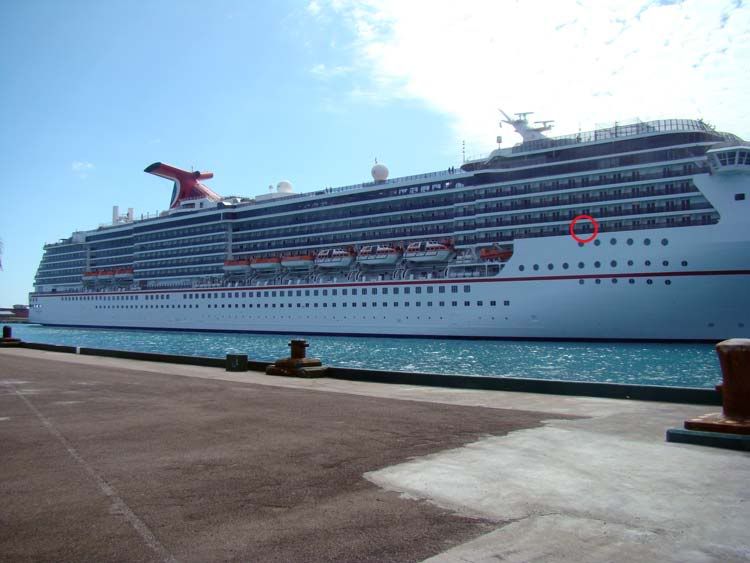 We had balcony cabin 5123 (obviously on the 5th deck) and found it to be large and comfortable.
The room was larger than we expected and kept in immaculate condition. Our room steward, Mohamed, was more than attentive to all our wishes and every evening we were welcomed back to the room with a new and different towel animal. By the end of the cruise Mohamed seemed to be getting as much joy in watching my wife's reaction to these animals as my wife was in receiving them.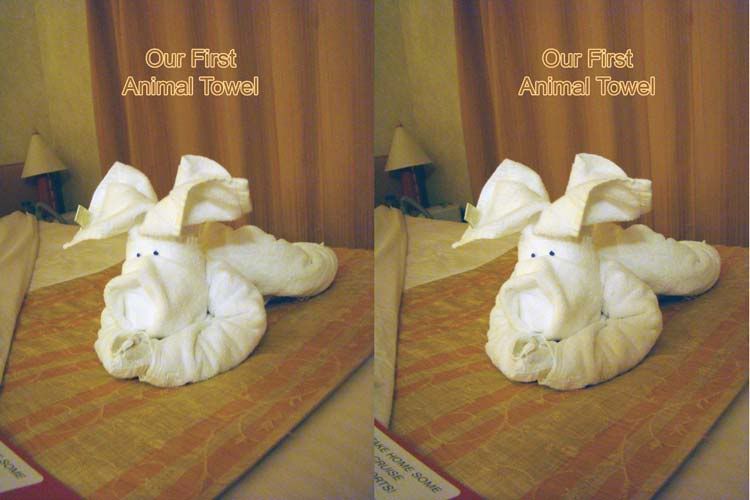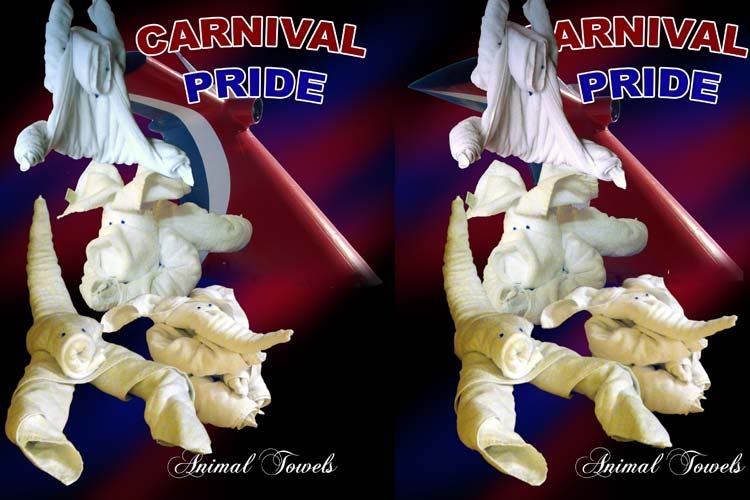 The bathroom was a very comfortable size and there was never the feeling of being cramped. I was especially pleased with the size of the shower and the force of the water flow from the showerhead.
What can I say about the beds? I was informed here on CC that the beds were comfortable, BUT I could hardly believe just how comfortable they really were. It was nice to have a sofa in the room with a small table in front of it and still have a sitting space in front of a mirror (where we kept our laptop). The whole layout of the room was nice but I did miss the division of the bedroom from the closet/bathroom area that is found on the Caribbean Princess. The doors on the closets in our room, if opened, would hit the door of the bathroom if someone wanted to enter or exit. This was definitely not a big deal at all but just a little different.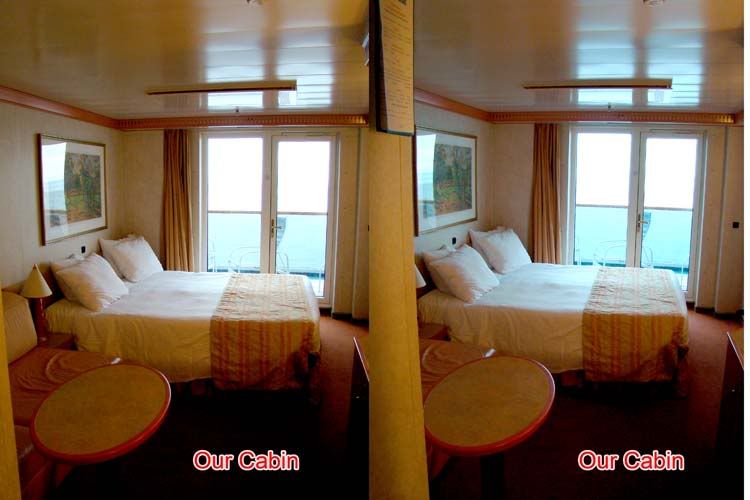 The design of the superstructure of Pride was such that our cabin balcony extended out further than other balconies. The glass protection was slanted inward toward the cabin thus giving the impression or feel of a larger than normal balcony. There were 3 chairs and a table on the balcony with plenty of room to spare. I did miss the sliding balcony doors found on Princess, as Pride's doors open outward onto the balcony. Again, this was no big deal but just a little thing rendering the movement between balcony and stateroom just a little awkward at times.
We had a TV in the room (not flat screen) and found the number of available network channels limited. ONE BIG PLUS is that there was a channel where you could access your on board account for up to date totals owing on your account. I really appreciated this feature, as I did not have to visit the customer service area every second day for an update. This is something every ship should have in this day and age. Congratulations to Carnival for this invaluable feature.

One thing I am baffled by is that there is only one outlet in the whole room that accepts North American electrical plugs. I know the ships are built in Europe but they must know that these ships are going to spend the better part of their life in North American waters with North American passengers. Why not allow us at least one more plug we can use? I was able to find 4 European outlets but only one North American outlet. It almost seems to defy logic (IMHO). When packing, the most important thing to include would be an extension cord with multiple outlets at the end or a power bar. Without this you are doomed to just powering one thing at a time, quite an inconvenience in this day of electronic gadgets, laptop computers and in my case a CPAP breathing machine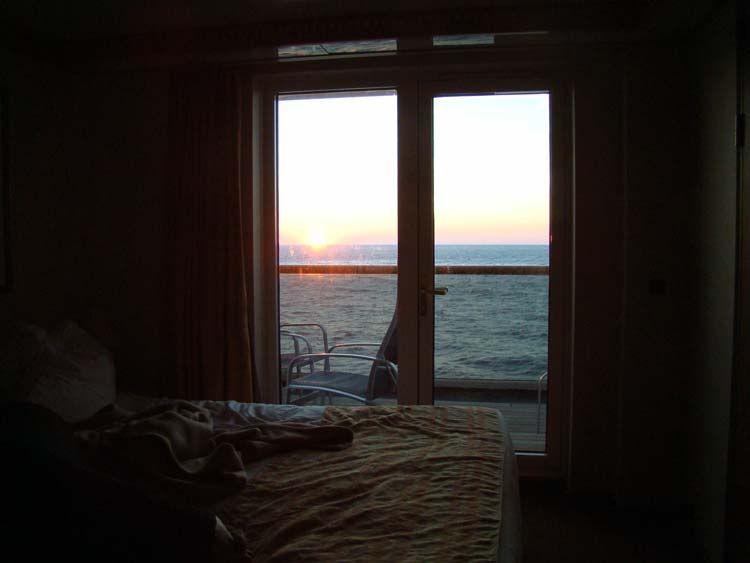 Next Post ... composition of a Showgirl Photo (Take 2)