Just in case you don't feel lucky enough just being on a Princess Cruise, they have provided us with a Casino.
Located between the Piazza and the Princess Theatre it is one place where action is happening all day and night. If you like bright blinking lights accompanied by loud noises then this is the place for you.
In all seriousness, they have the casino set up such that you get the feeling you are really in a large casino such as you find in Las Vegas. It really is an interesting place and fun in small doses.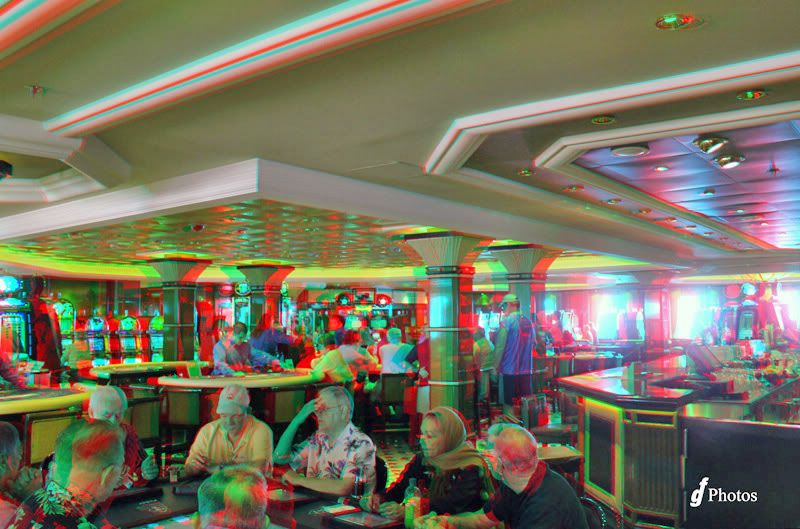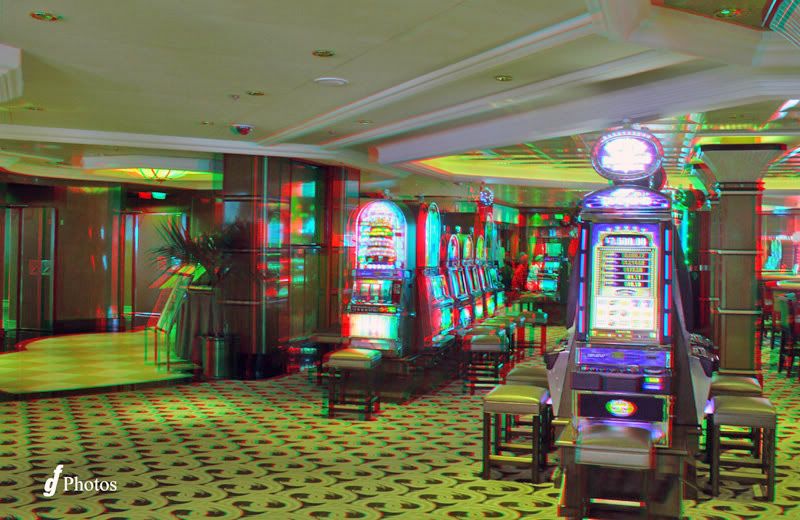 Next post: The Heart of Golden Princess; The Piazza
Comments and questions always welcome.