Each and every pool on Golden in a sparkling jewel of art with water. What I found interesting was how they designed the pools with an overflow area so when larger seas are encountered the water has a place to spill without affecting those sitting around the pool. Not only functional but beautiful.
I am going to start at the front of the ship and move to the aft aas we view the four different swimming pools on Golden Princess.
First this the "Lap Pool" I like to call the Lotus Pool as it is located in conjunction with the Lotus Spa area. This does not mean that you need go to the spa in order to use this pool. It was just a wonderful secluded area to enjoy a swim.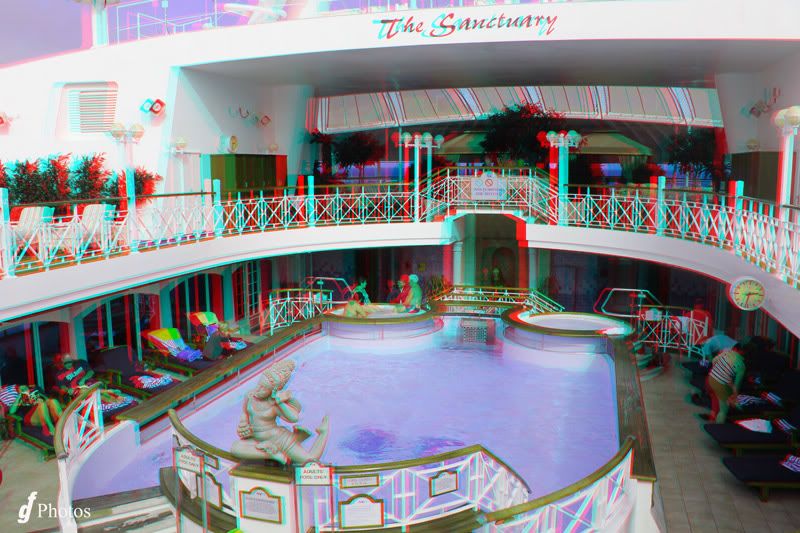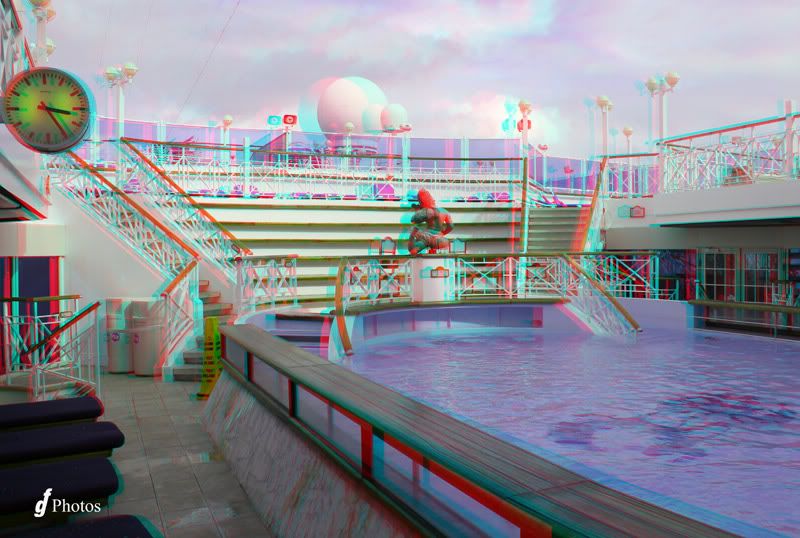 Moving toward the aft the next pool we encounter is the Neptune's Pool. This is the open air pool and was not used much on our sea days. With the wind, until a day or so from the Hawaiian Islands, this pool was too cool for swimmers or sun bathing. But, once within the Hawaiian Area, the people started showing up to enjoy the area.
This is also the pool that is associated with the Movies Under The Stars (MUTS). Whenever there was a "good" movie showing there were always people cuddled up on the loungers enjoying the Big Screen.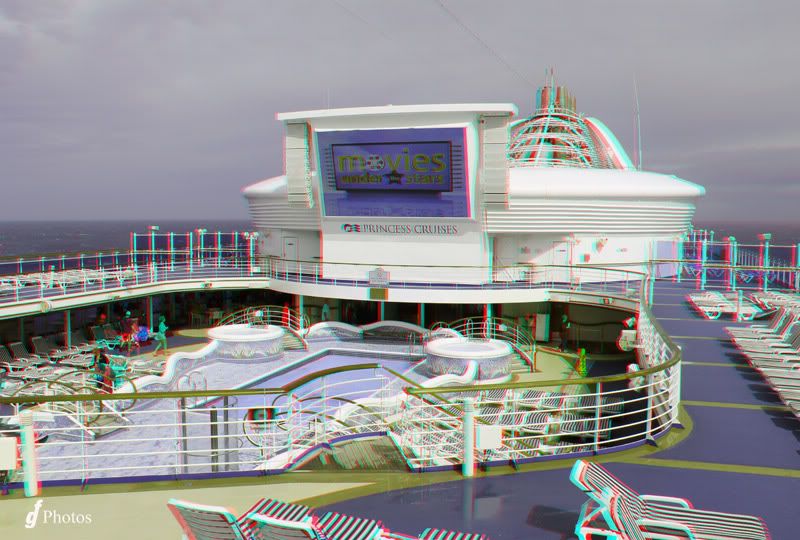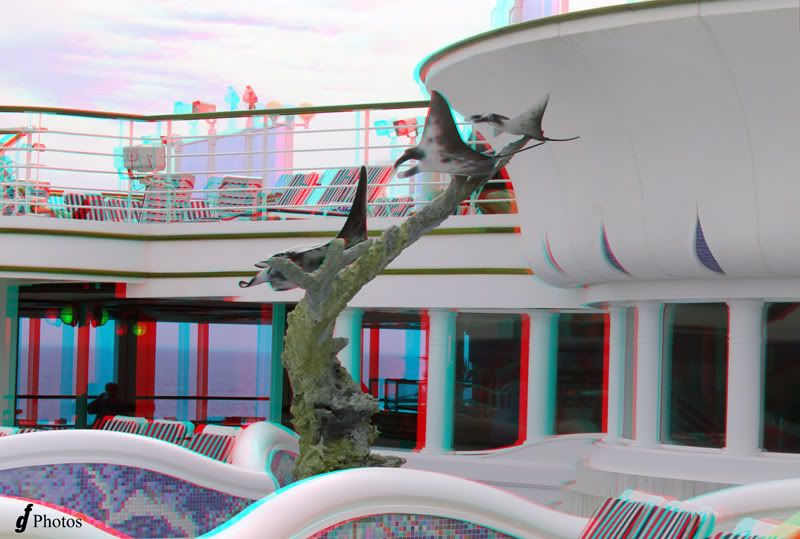 Moving further back we come upon the enclosed pool called Calypso's Pool. This pool has a retractable roof but for oour cruise it remained closed. This was the most heavily used pool during our cruise due to the temperature but more because of the wind chill with the ship moving into a headwind for the crossing to Hawaii.
Moving all the way to the aft of Golden Princess we come across my personal favorite of all the pools, the Terrace Pool. This magnificant pool offers the most spectacular views available anywhere on the ship. This pool is not only enjoyable when you are in the pool but a fantastic place to just sit and enjoy your surroundings such as the wake the ship makes as she travels through the ocean.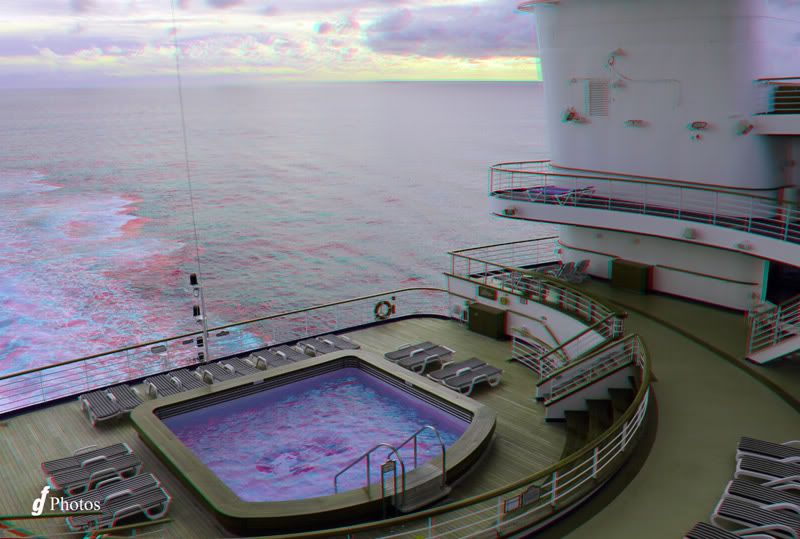 Next post: The upper decks of Golden Princess as we continue our 3D tour.
Any comments or questions are welcome as always.