Not only can you find the Internet Cafe and Library on the bottom deck of the Piazza but the famed International Cafe and Vines are also located here.
The International Cafe is famous for it's small bite size snacks be them deserts, choclate cookies, quiche or salads. The selection is outsanding and then you can find a place within the Piazza to sit,eat and watch the "happenings".
VINES... what I consider to be a storefront wine cellar, is located directly across the Piazza from the International Cafe. Best plans woould be to go to the International Cafe then take you bootie over to Vines and get a great glass of wine to accompany your eats.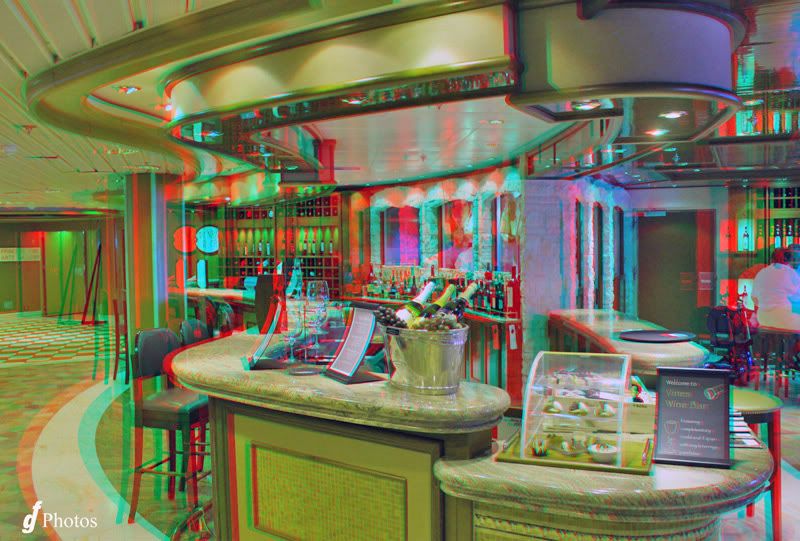 So keeping wth the food theme the next post will be of the two "anytime dining" dining rooms.
Questions and comments always welcome.