We were fortunate enough to have received an upgrade from Princess. We booked a Guaranteed Balcony Cabin and Princess gave us a balcony cabin on the starboard side of the Caribe Deck. Caribe Deck is the deck with the larger balconies and we really enjoyed the one we had.
Our room was fantastic, and considering it was on a ship, plenty big for what we needed. I have heard many comments about the firmness of the Princess Beds but we found ours to be perfect.
Our cabin steward was very attentive to our needs or wishes and we really appreciated his efforts. Thank You Francis we are happy to have met you.
Oh!!! By the Way, don't let anyone tell you they don't make towel animals on Princess Ships, below you will see our evidence to the contrary.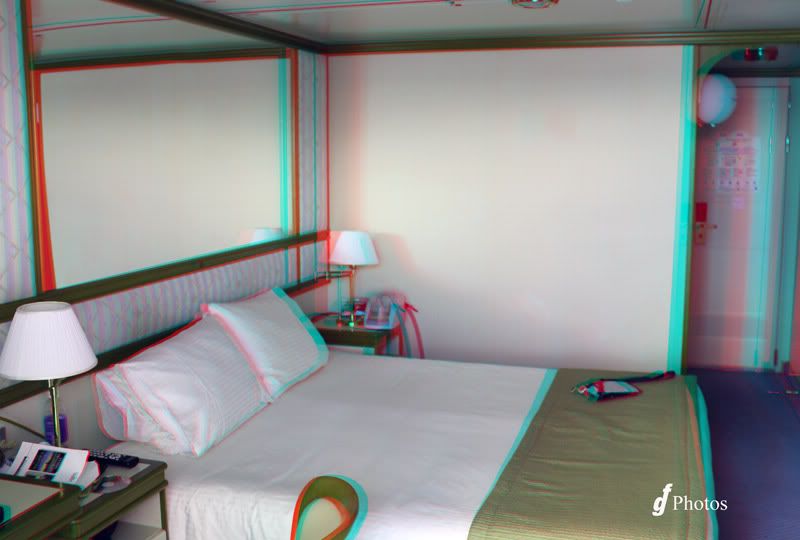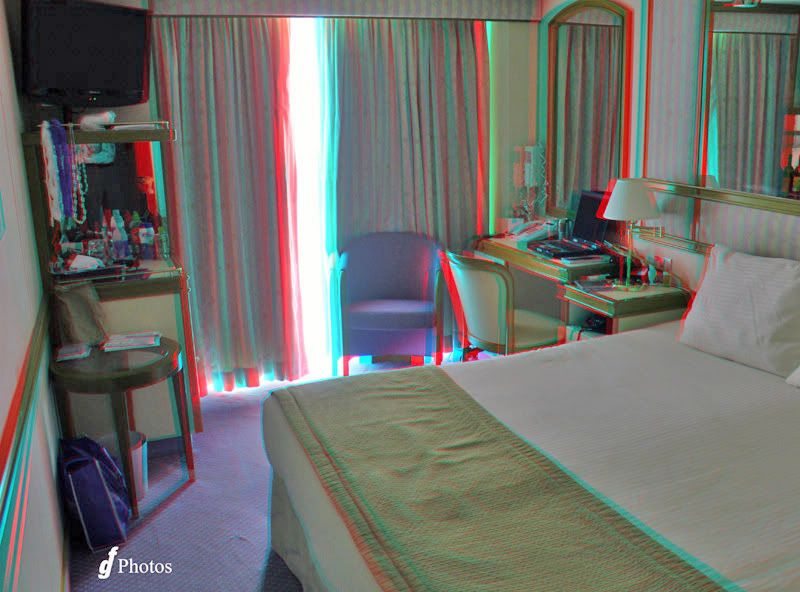 The View from our Balcony: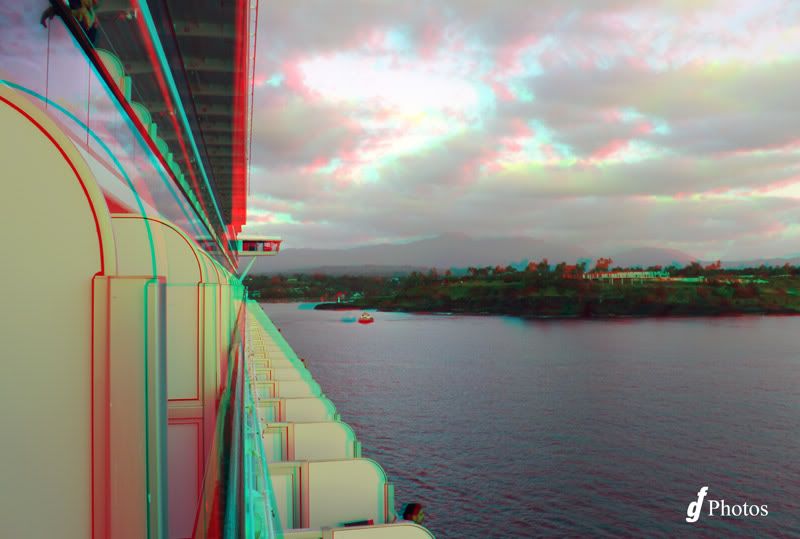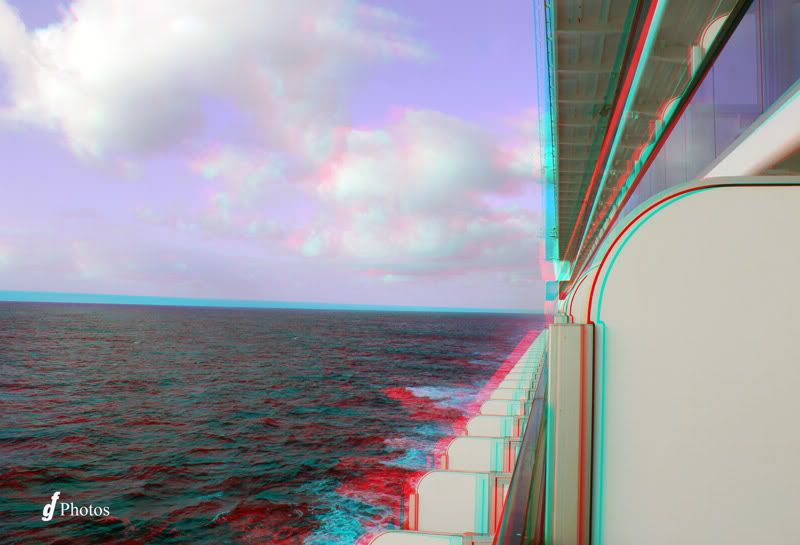 Our Towel Animals:
My wife and our Room Steward Francis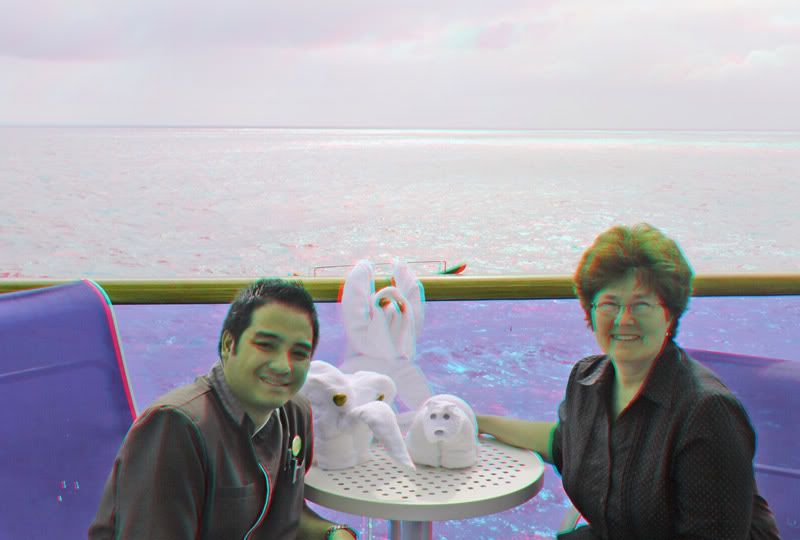 Our Balcony: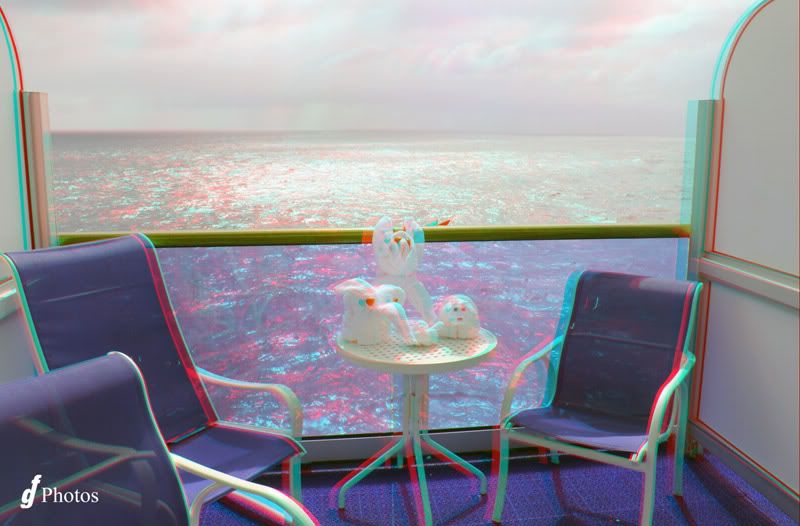 One more thing: I have read many questions about the laundry facilities available to the public when on a Princess Cruise Ship. So I decided to take a photo of the one on our floor and hopefully this will answer many of your questions.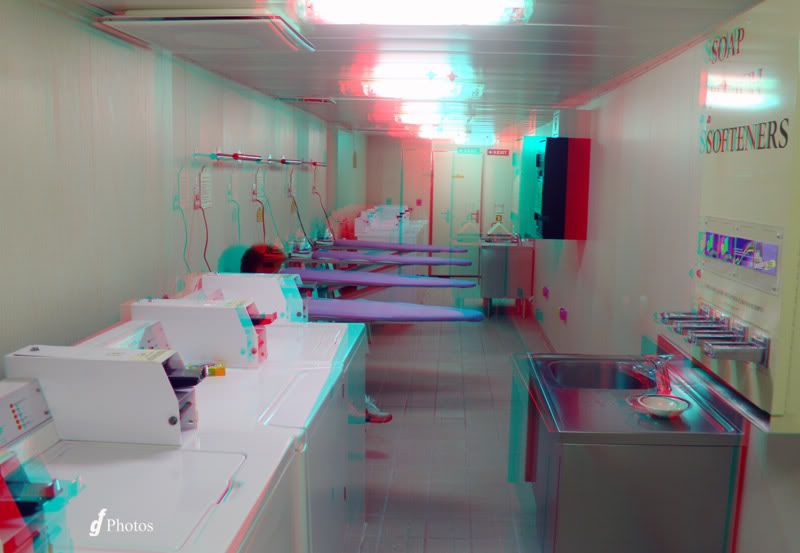 Next post will be about the swimming pools on Golden Princess.