Day two on Golden Princess and we are already settling into a routine. Get up to room service delivering a hot pot of coffee with pastry so we can dine on our balcony. Off for a walk around the Promenade Deck and then Breakfast either in Horizon Court or the Main Dining Room. After all this there is just enough time to take in a little of the daily expert presentations in the Theatre before the Ukulele Lessions.
Today Gary Shahan, an ex High School Teacher was talking about the attack on Pearl Harbor. Boy it was hard to leave that for Ukulele but off we went.
After the music lessons and lunch off we went to the first Hula Dance Lesson!
My wife wanted to join in so I thought it would be a great opportunity to just sit relax to nice Hawaiian Music. It also gave me an opportunity to take photos.
I must say that Leialoha is a talented and as good a teacher as her husband Dave (Both of Elua).
Leialoha is the most graceful aand smooth dancer I have ever had the good fortune to watch. She has a lovely way about herself that just makes you want to talk with her and listen to what she has to say. Add to all this her ability to transform any location into a Hawaiian Setting as she dances the Hula.
From what I observed, everyone completely enjoyed the lessons.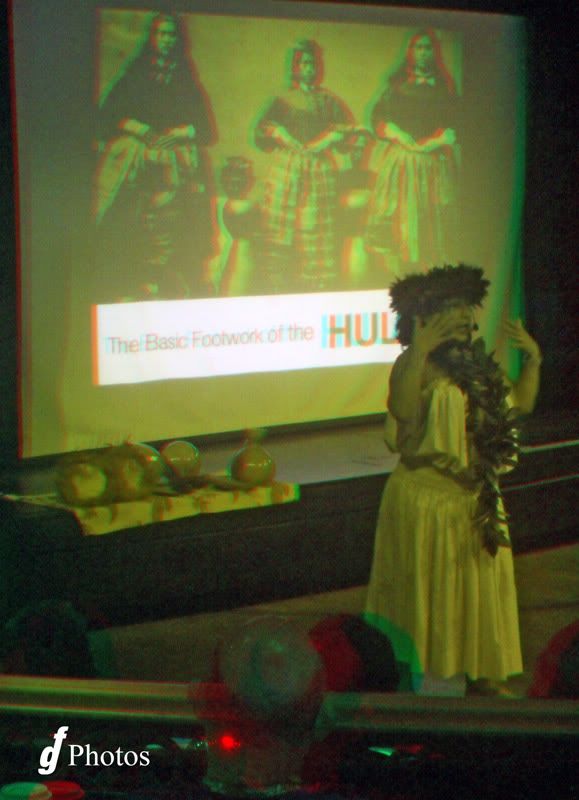 Next post we attend a culinary demonstration and start the first formal evening on Golden Princess. We start with the Champagne Waterfall.
Questions comments always welcome.