As you approach and depart the Thurston Lava Tube you must walk through a spectacular portion of the Hawaiian Tropical Rainforest. The foliage here is indescribable. Mary Lou tried her best to keep us informed of what we were looking at, but the information came to fast ane to furious. There was just no way I could keep all the information in, as a matter of fact I don't think I managed to keep any of it in (old age you know).
Of special note are the trees that have this "snail" like leaf in the middle. Poor Mary Lou spent quite a bit of time explaining this one to us but for the life of me now, I can't recall any of the information. The plant itself is wonderful just to look at, so I hope you enjoy the photos of it.
Should any of you know the name and care to share information about it, I would really appreciate it.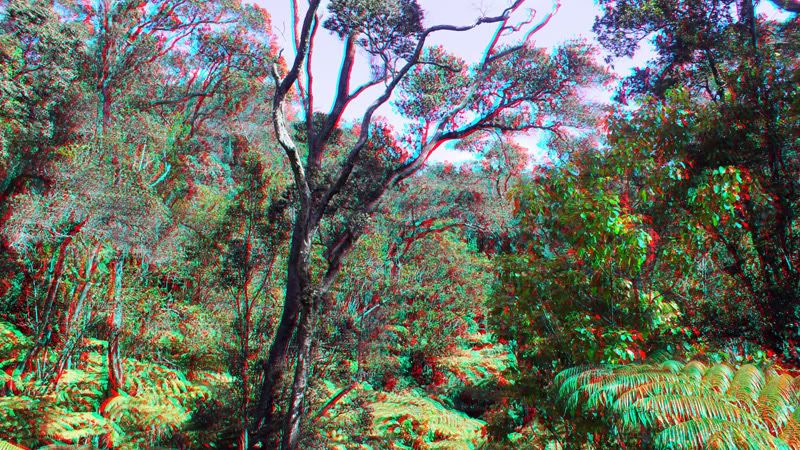 Now, if I do say so myself, my next post is the one I am most proud of. We get to see the orchids of Hawaii. In 3D most of them feel like they are popping off the screen, so have your glasses ready.
Question and comments always welcome.