Our second day at sea started early for me as I had yet to adjust to the time difference between EST (Eastern Standard Time) and PST (Pacific Standard Time). I was awake at 5:30 and with everyone else sleeping I decided to go up on deck and watch the sunrise.
Now is the best time to explain 3D and colours in photos. Everything in 3D comes with a cost, and there are different type of 3D processing procedures to attempt to compensate for the shortcomings of each.
There are "Cross Eye Photos" where you have two photos side by side and you cross your eyes to see the 3D effect. The advantage is that you get the true colours of the photo but you have to strain your eyes and beome comfortable with this type of viewing. Should you wish to see a tutorial on how to view this type of photo
click here
.
There are "Parallel View Photos" where the side by side photos require an old fashioned 3D viewer to see the effect.
Thirdly is the method I am using for my review of Golden Princess. This method is called "Anaglyph Photos". To view these photos requires the use of red/blue glasses. The advantage is that almost everyone can view the photos without crossing their eyes or such however the disadvantage is that colours are lost. Because of the Red and the Blue lens' on the glasses the reds and the blues in the photos become gray in colour.
For the most part this disadvantage of anaglyph photos is not hard to accept given that we get to view 3D however in photos where red or blue is an important component of the photo then you have a problem. Such is the case with sunset or sunrise photos.
So for this post I am going to post all three types of photos so you can see the 3D and see the colours, and should you wish to try Cross Eye viewing I am posting that format as well.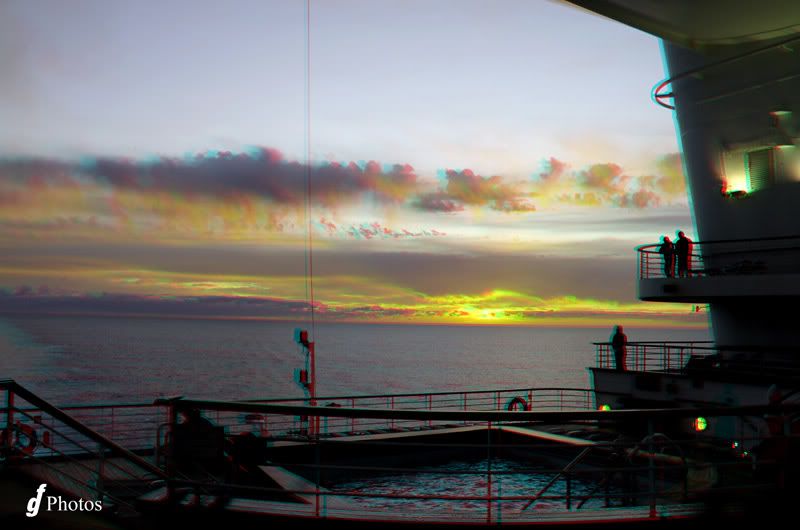 Anaglyph


Cross Eye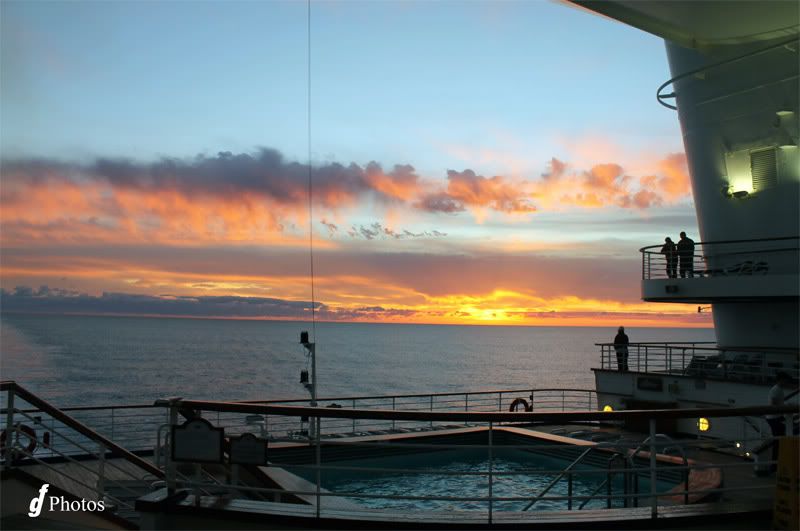 2D Photo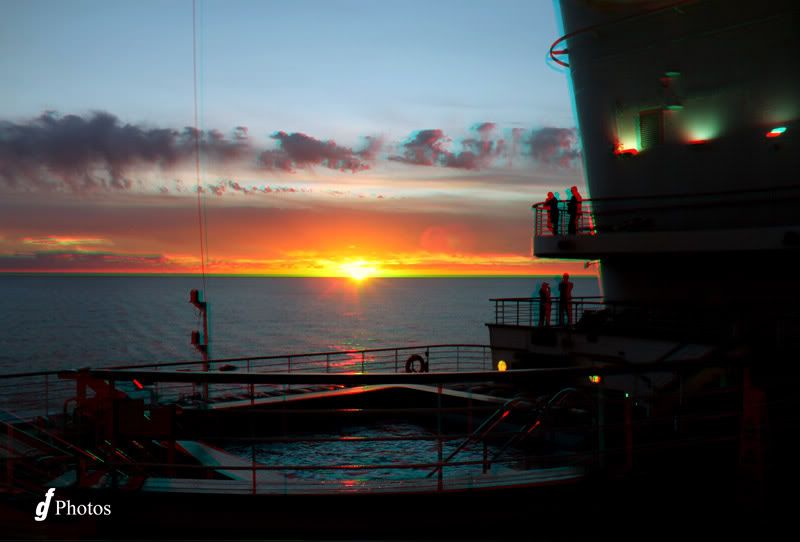 Anaglyph


Cross Eye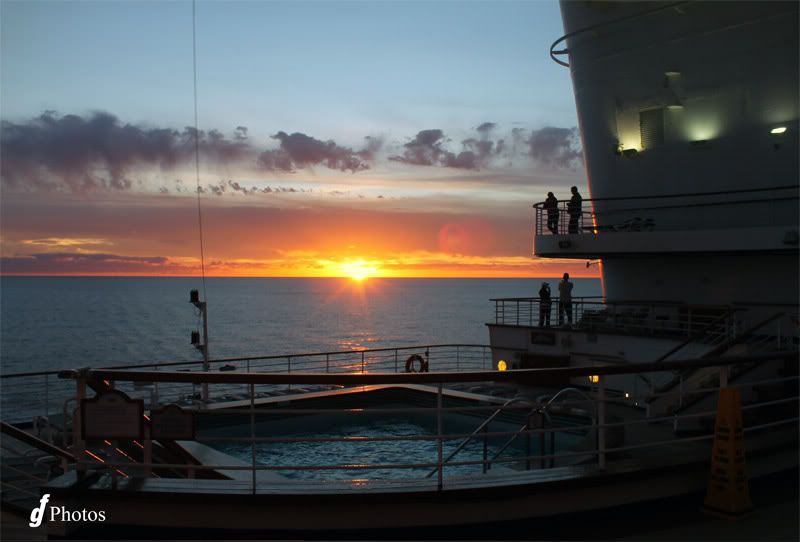 2D Photo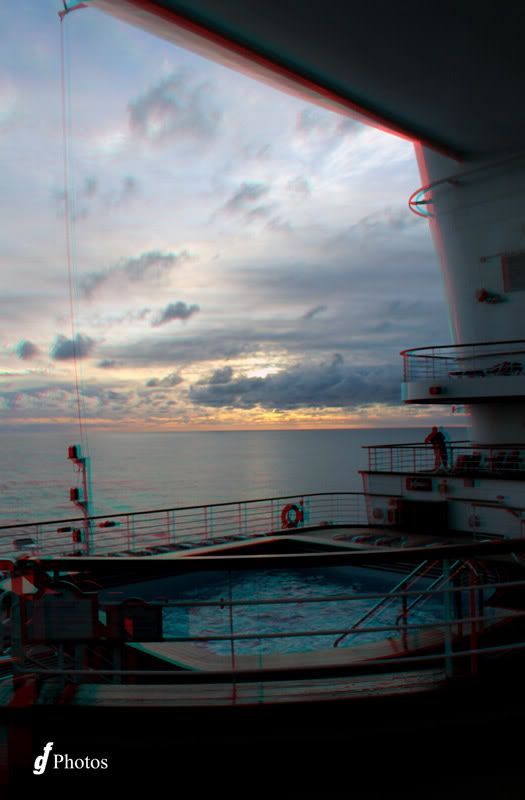 Anaglyph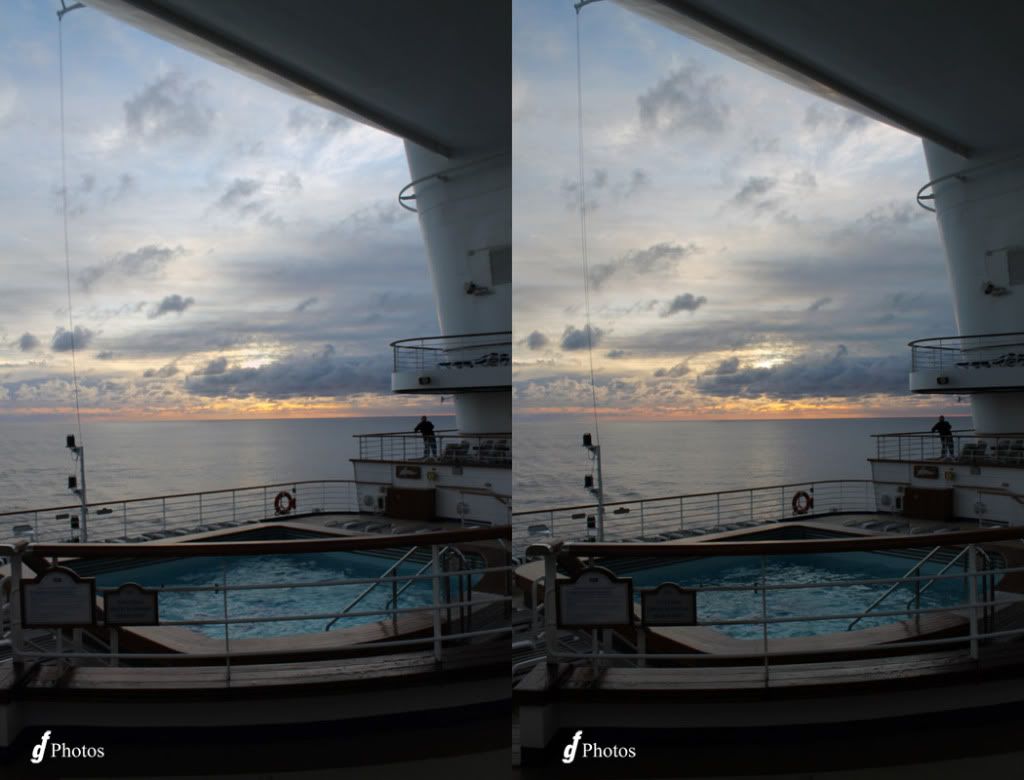 Cross Eye
2D Photo
Next post we continue with Day 2 at sea when all the other passangers have awoke.
Questions or comments welcome.