After 4 days at sea we finally arrive at our firt Hawaiian port of Call. Hilo, on the Big Island of Hawaii was our introduction to the Islands, and what a welcome it was.
We were up, and on our balcony, in time to get the first views of this magnificent island. It was the funniest thing, when we looked at the horizon to see land there was nothing but blue. But, when we looked up there, almost like it was suspended in the sky, was Mauna Loa hovering above the clouds or mist.
It was a long approach to the pier, giving us majestic views of this tropical island. This time on our balcony was almost as beautiful as the other places we were about to visit on our island tour.
I am happy with my photos of our apporach but it is nothing compared to actually watching the island as Golden Princess cruised by.
Remember please: Click on any photo to see them all in a larger view.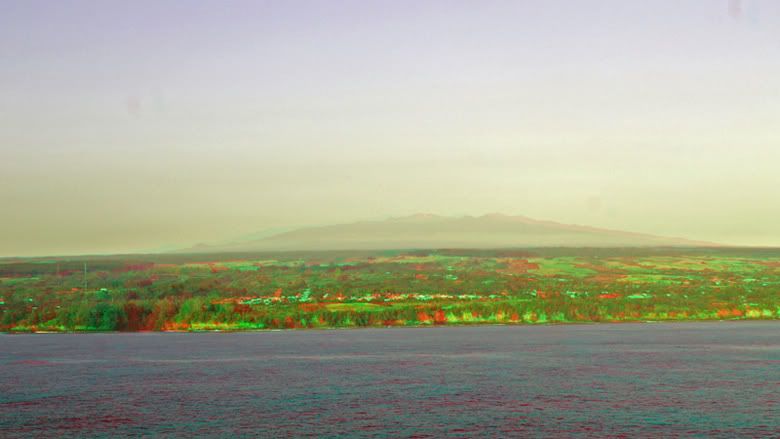 So now that we have docked next post will be the beginning of our land tour with MaryLou Tours. Off we go to Volcano National Park.
Questions and comments always welcome.