Before I go any further I forgot something very important.
Prior to attending the Ukulele Class we had time to attend about 45 minutes of Naturalist Talk, held in the Princess Theatre.
The Naturalist, Rachel Dunham, is just about the nicest person you could ever meet. She kept saying, in her talks that she wanted to be invited for dinner, so one evening we did just that and she gladly accepted (Photo to Follow).
What we heard of her talks, she was well informed and a very personable presenter. She held her presentations in such a manner as to make you feel like the talk was just for you individually. She always talked to you and presented information that was well researched and informative. She was a true addition to the activities on board Golden Princess.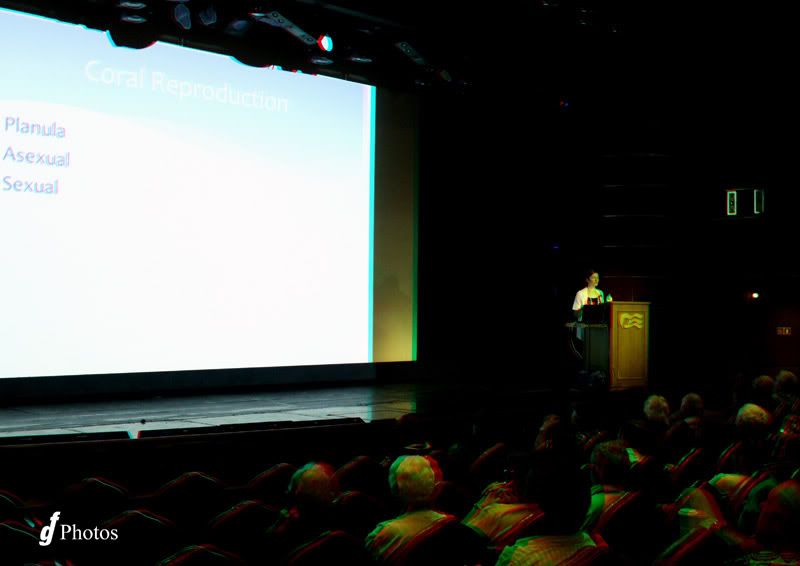 So, now that we are back on track, later in the afternoon of our first day, we had the pleasure of having Elua entertain us in the Piazza. Dave and his Wife Leialoha sang and demonstrated the Hula. What a way to get into the Hawaiian Spirit. BTW: I will dedicate on post just for Elua, they more than deserve that! I not only have photos but also I have a 3D Video of them performing. I think it is fantastic of them and they gave me their permission of post it. So watch for that post coming soon.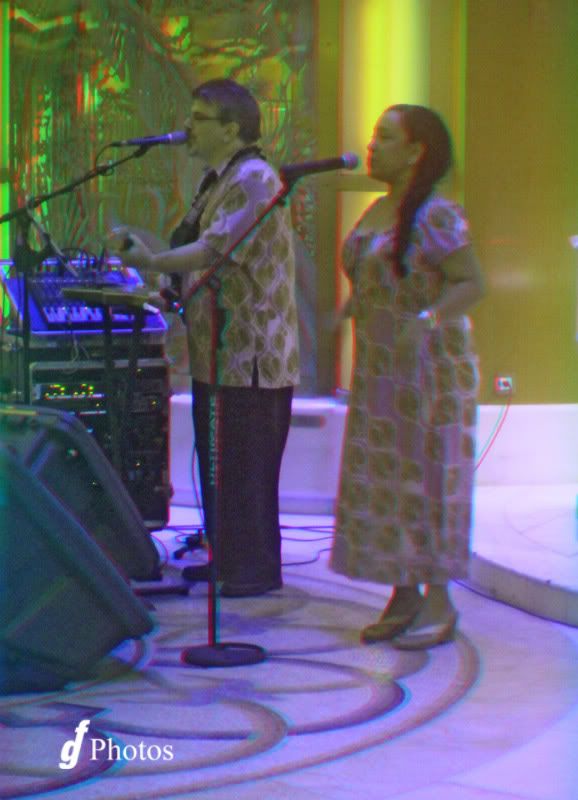 During the evening we were entertained by a comedian named Dan Grueter. It is unfortunate that he only performed that one night. He was extremely entertaining and we enjoyed his show very much.
PLEASE NOTE: As mentioned earlier, only Non-Flash Photos were permitted. Add to this, my 3D lens is designed for high light situations. So as I present my entertainment photos from Golden Princess please keep in mind that they may be grainy because of the lack of light. I will touch them up as best I can in Photoshop but you can't improve on what you don't have. So if light is missing in a photo Photoshop can't do much about it. But I figure, this is better than nothing.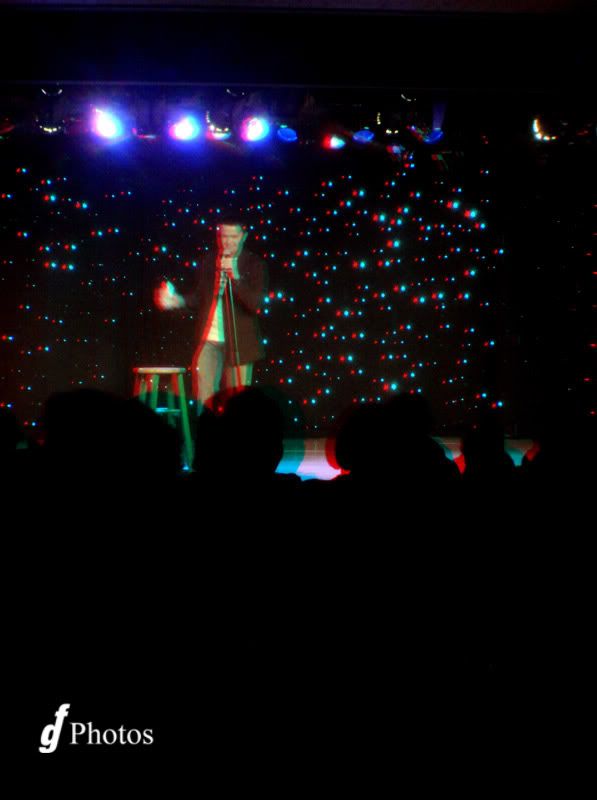 So ends our first full day on Golden Princess as we sail west towards Hawaii. Next post Day 2 at Sea and our first Formal Evening.
Questions and comments are always welcome.