Having taken just enough time out of our day to eat lunch, we were off and running for the afternoon.
1st stop was the long awaited Lei Making Class, this one was the Orchid Lei Making Class.
I couldn't believe what I was seeing when we first walked into Sabatini's. They had boxes and boxes of orchids and were taking them by the hand fulls and passing them out to the awaiting students.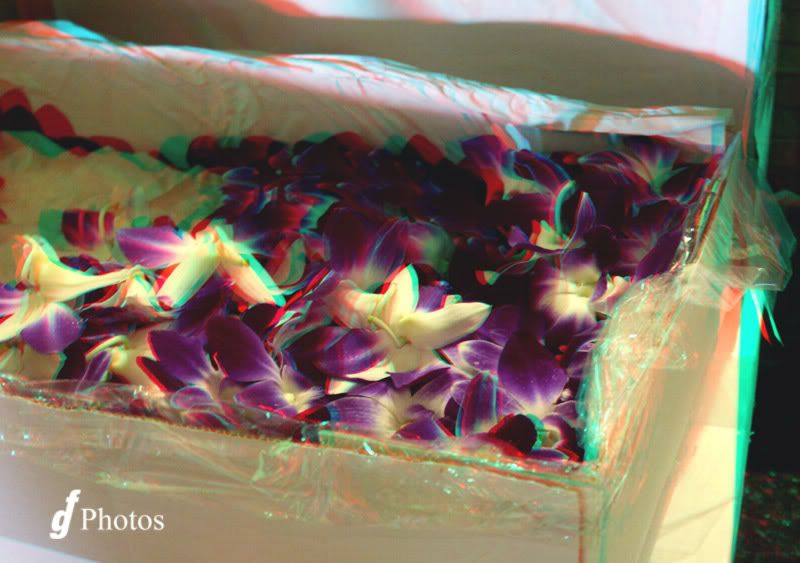 The class was well organized and well run. The Cruise Director's Staff headed up the lesson with assistance from some of the Golden Princess Dancers. During this lesson I got to know one of the dancers named Lauren. You will recognize her in the photos below, she is the one with the smile that lights up a room. Never did you see her but she wasn't sporting a full faced smile. It was always a joy to see her and her personality was as inviting as her expression.
I must hasten to add, there was no extra charge for this class in spite of the abundance of fresh orchids. In my opinion the flowers alone warranted a charge of some magnitude but no, there was no cost and the outcome was magnificant.
In order to secure a spot in the room during the class, I obtained a ticket along with my wife and our friends. What I wanted was to go into the room for the photo ops not to make the lei itself. So once I was in the room I approached the team leader and explained what I wanted to do and as a result I was able to give my ticket to someone else. It wasn't until later that I learned that the woman who received my ticket was celebrating her birthday that day so it ended up perfect for everyone.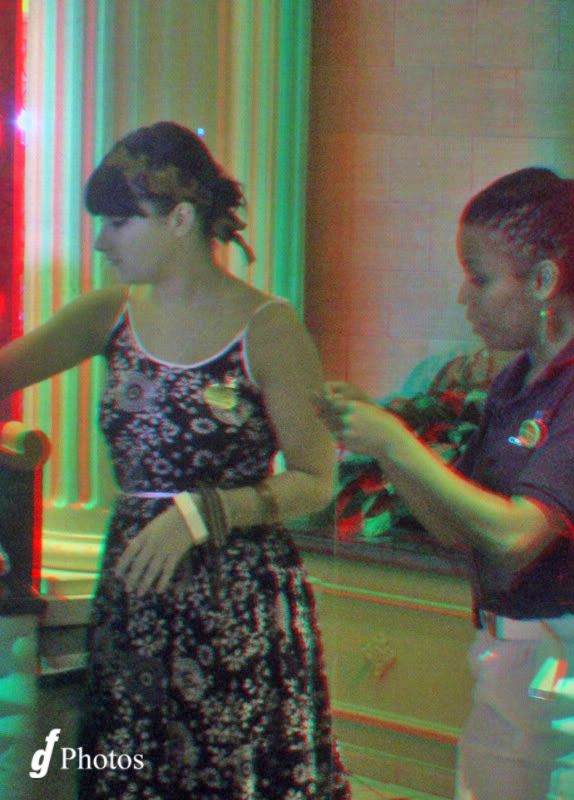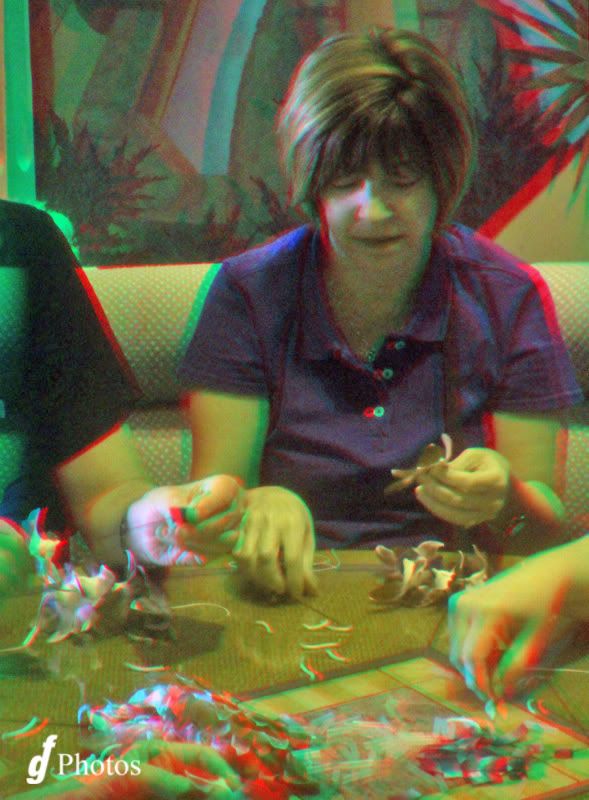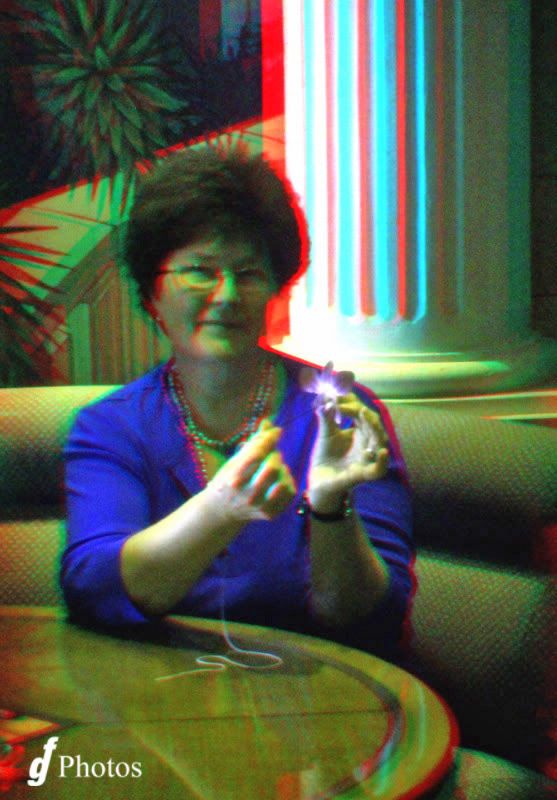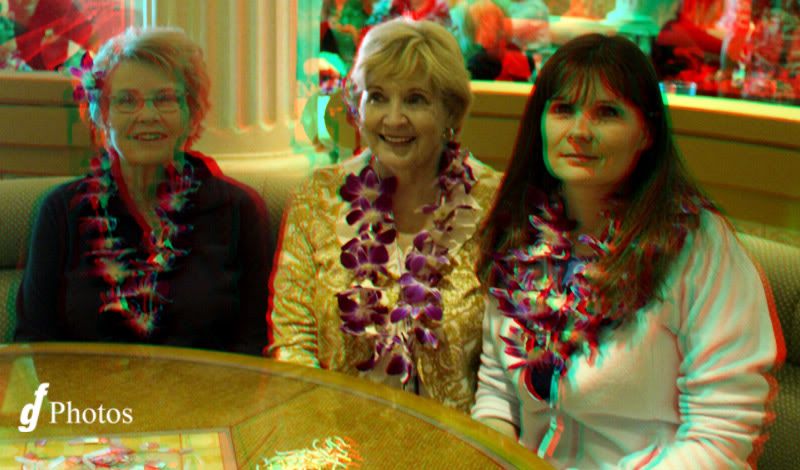 During this class the young lady below introduced herself to me. She is a member of CruiseCritic and knew about me and my passtime of taking 3D photos so she asked if I would take some of her and her lei. I was glad to do it. For the life of me I can't remember her CC name, I am sorry, but, when you see these, should you wish copies all you need to do is email me (through my blog) and I will send you the large file suitable for printing.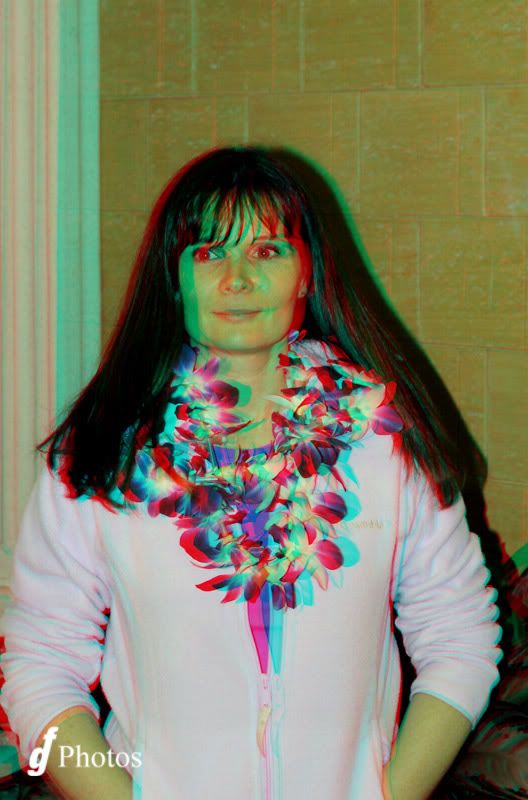 As we departed this class we happened to pass through the Piazza and had to stop for a while and watch an artist as he painted a painting right before everyones eyes. It was amazing.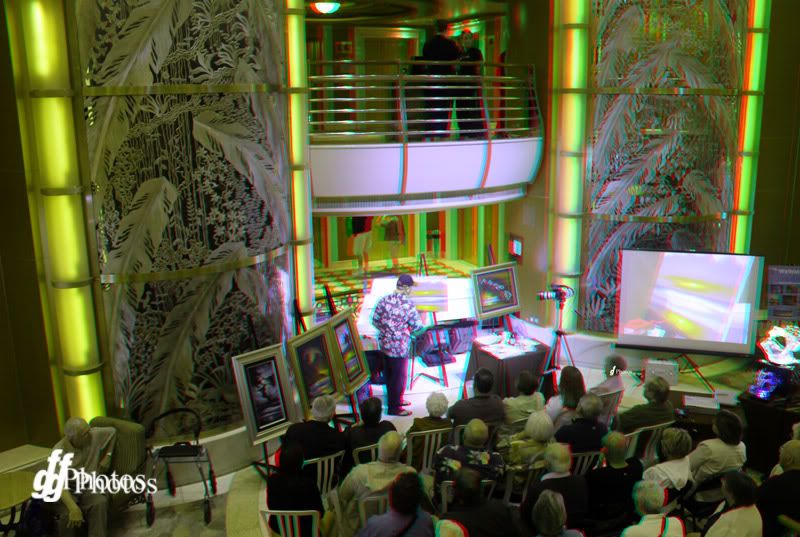 Next post: Late afternoon and evening on the 1st full day at sea.
Comments and questions always welcome.